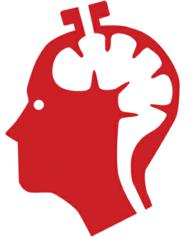 "Annuity Lifetime Income" Educational Website Is Released
Palm Beach, Florida (PRWEB) March 29, 2012
A South Florida Retirement Income and Safe Money planning team, the Hendler Financial Group, teamed up this week with Annuity Think Tank to create a new educational retirement income website called "Annuity Lifetime Income". The new informative retirement website will feature daily retirement and income planning content including blogs, articles, and retirement focused white papers. "Annuity Lifetime Income" will also highlight relevant retirement videos focused on the importance of contractually guaranteed lifetime income and the pros and cons of annuities.
A recent retirement study by Allianz titled, "Reclaiming The Future", revealed that baby boomers are completely rethinking retirement. Instead of looking for growth and high returns, the fear of outliving their nest egg has turned the focus to preservation of principal, safety, and income. As baby boomers and retirees in Palm Beach and other parts of Florida continue to search the web for the best retirement information, the need for up to date and unbiased research is crucial. The site, http://www.annuitylifetimeincome.com was designed to make retirement education easy for baby boomers online. The site updates new retirement relevant information and articles on a daily basis and can serve as the one stop shop for retirement edification for South Florida baby boomers.
About Anton Hendler and The Hendler Financial Group
The Hendler Financial Group is an Independent Financial Advisor Group specializing in areas of financial expertise including taxation, retirement and estate planning, to provide our clients with solutions that really work to meet their individual needs and goals.
Using a network of financial industry experts and providers in the USA and from around the globe, we primarily employ Safe Money Strategies that serve to protect against loss and provide for steady growth of principal and guaranteed income for retirement.
Our Mission is to provide and empower our clients with the information, education and resources necessary to make intelligent and long lasting sound financial decisions, making a profound impact on their lives and well-being.
We treat all our clients professionally, with integrity and respect, and continue to enjoy long term trusting relationships with all our clients who have been with us for many years. The Hendler Financial Group is not involved in the sale or trade of any securities such as stocks, bonds, mutual funds, options or commodities.
About Annuity Think Tank
Annuity Think Tank's vision is to be the first place advisors and consumers come to for innovative annuity solutions, unbiased annuity education, annuity research, and the most comprehensive annuity information on the web. Advisors and financial professionals, please visit our site designed for you at Annuitythinktank.com. For further questions contact us toll free at (855)888-6494 or email us at info(at)annuitythinktank.com. We appreciate any and all feedback including new video ideas, blogs, and annuity concepts.