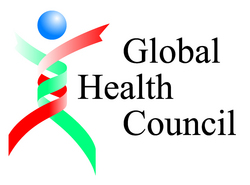 Global Health Goals & Metrics
Silver Spring, MD (Vocus) June 2, 2010
Zebrajobs.com is pleased to announce its newest media partner and exhibitor for the second Africa Online Job Fair (AOJF): The Global Health Council. The Council joins the Corporate Council on Africa, Inside NGO, and the Society for International Development as media partners for the Fair on November 3, 2010.
The Council will be holding its 37th annual international conference on global health from June 13–17 in Washington, DC. This year's theme, "Global Health Goals & Metrics," will bring together more than 2,500 practitioners, global health and world leaders, activists, multilateral organizations, the public and private sectors, members of academia, and researchers to share best practices and evidence for sound policy, and forge new partnerships to advance the global health agenda.
Zebrajobs.com is proud to be the Exclusive Sponsor of the Career Connections program, which will be held on Wednesday, June 16. The annual program will allow students and young professionals at the conference to learn more about job opportunities within the global health sector.
Registration is still open to attend the conference. For more information, visit the GHC Web site at: http://www.globalhealth.org.
Zebrajobs.com will be exhibiting at the conference to promote the launching of AOJF 2010, which will run from November 3, 2010, through December 2, 2010. This year's AOJF is organized under the theme, "Empowering Africa: Health, Finance, Infrastructure, and Technology." AOJF 2010 is a remarkable online environment connecting companies and organizations working in these sectors to a global talent pool. This state-of-the-art, Web-based tool makes it easy for job seekers and employers to connect virtually from all over the world. Professionals enjoy browsing employment opportunities, submitting resumes, event networking, and conducting preliminary interviews?all at no cost and in the comfort of their home or office.
To register for the Fair, please click here.
About Zebrajobs.com
Zebrajobs.com is a leading online job site for Africa, which aims to make searching for a job in Africa as easy and relevant as possible. Zebrajobs.com offers a dynamic opportunity for employers in the public and private sectors, organizations, and other hiring entities, as well as job seekers ranging in experience from seasoned professionals to graduating students, to use Internet-based recruitment and career advisory services for their employment needs. Zebrajobs.com is a joint venture initiative between a U.S.-based company – Danya International, Inc. – and an Africa-based company – Info Mind Solutions.
###