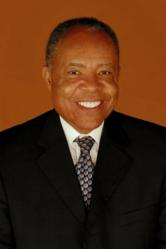 San Diego, CA (PRWEB) July 05, 2011
Clarence L. Shields, MD, associate clinical professor at the University of Southern California, Department of Orthopaedics, will be inducted into the American Orthopaedic Society for Sports Medicine's (AOSSM) Hall of Fame, Friday, July 8th during its Annual Meeting in San Diego, California. The Hall of Fame honor recognizes members of the orthopaedic sports medicine community who have significantly contributed to the specialty.
Dr. Shields has spent most of his career in private practice at the Kerlan-Jobe Clinic in Los Angeles, during which time he developed the Kerlan-Jobe Sports Medicine Fellowship Program which has produced more than 300 alumni. He served as team physician for the Los Angeles Rams from 1973 to 1995, and has acted as team physician for his alma mater Loyola Marymount University since 1980. He also serves as medical director for Team HEAL (Helping Enrich Athletes' Lives), a non-profit foundation he created to provide comprehensive medical care, certified athletic trainers, and rehabilitation centers for underserved high school athletes.
Dr. Shields earned his B.S. in biology from Loyola Marymount University in Los Angeles in 1962 before receiving his medical degree from Creighton University in 1966. He completed a surgical internship at UCLA in 1967 before serving as a captain in the United States Air Force from 1967 to 1969. After his service, he began his orthopaedic residency at Los Angeles County/USC Medical Center, where he wrote several publications and received the outstanding Resident Award in 1972 and 1973.
Dr. Shields has served in multiple capacities for AOSSM, including President in 2001. He has also served as the Society's Secretary and as a member of the Board of Directors. He served as the godparent for the AOSSM traveling fellows tour in 2004, and received the Society's Mr. Sports Medicine award in 2006.
He has authored more than 50 publications in peer-reviewed journals, multiple chapters in books on sports medicine, as well as the book Manual of Sports Medicine. Dr. Shields lives in Los Angeles with his wife, Barbara. They have three children and seven grandchildren.
The American Orthopaedic Society for Sports Medicine (AOSSM) is a world leader in sports medicine education, research, communication and fellowship, and includes national and international orthopaedic sports medicine leaders. The Society works closely with many other sports medicine specialists, including athletic trainers, physical therapists, family physicians, and others to improve the identification, prevention, treatment, and rehabilitation of sports injuries. AOSSM is also a founding partner of the STOP Sports Injuries campaign to prevent overuse and traumatic injuries in kids. For more information on AOSSM or the STOP Sports Injuries campaign, visit http://www.sportsmed.org or http://www.stopsportsinjuries.org
###