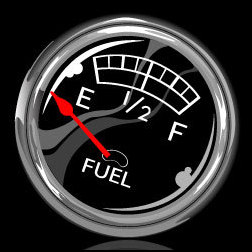 Norwalk, CT (PRWEB) June 13, 2007
Norwalk, Conn. June 13, 2007 … As anyone who owns a car is no doubt aware, gas prices these days are at or near record highs, reports AP9 24 Protect Plus, a premier security program offered by Adaptive Marketing LLC. In fact, according to the motorist group AAA, the price of gas continued to climb to previously unmatched heights in May 2007, rising more than ten percent in a month's time.
There are, of course, a variety of theories offered for these elevating rates, from the war in Iraq to refinery shortages in the U.S. to the possibility of price gouging on the part of the big oil companies. Regardless of the cause, the effect is that consumers are taking more money out of their pockets at the gas pumps, leaving them with less money to spend on other things.
Most people in this country depend very heavily on their cars to get them from point A to points B through Z, so parking the car at home and walking everywhere isn't a viable long-term solution to higher gas prices. Fortunately, AP9 24ProtectPlus has a few suggestions for getting more mileage out of a tank of gas:
-- Keep it clean. A well-tuned engine wastes less gas than an engine that has clogged lines, dirty filters, eroding plugs and other signs of wear and tear. Take the car in for a tune-up to make sure it's running as smoothly as possible.
-- Take it easy. A car going 70 miles an hour uses up to 25% more gas than a car following the 55-miles-per-hour speed limit, suggests AP9 24ProtectPlus. Obeying the speed limit will increase your miles per gallon -- and save you untold hundreds in speeding tickets.
-- Keep it cool. Want the biggest bang for your gas buck? Fill up the gas tank either early in the morning or at night, when the temperature is relatively low. The cooler it is, the denser the gas will be, which means more gas per gallon.
-- Take it off. Roof racks increase the aerodynamic drag on cars, which reduces fuel efficiency. When the rack isn't in use, leave it at home.
-- Pump it up. Under-inflated tires can decrease fuel efficiency and wear down tire treads before their time. Check tire pressure at least once a month, and inflate each tire as needed.
-- Take it out. Extra weight in the car lowers the miles-per-gallon ratio. Remove the clutter in your car, whether it's a set of golf clubs in the trunk or a box full of work materials in the backseat.
-- Turn it off. An idling car wastes gas, notes AP9 24 Protect Plus. If traffic conditions will keep you from moving for at least a minute, turn off the engine.
-- Map it out. Plot out your trip before leaving home to make sure it's the shortest route available, without any turnarounds or overlaps.
-- Take it public. Buses and trains are much more fuel-efficient than single-passenger cars are, and they offer the added bonus of minimizing the angst that traffic jams often cause.
Soaring gas prices can put a crimp in the household budget, but with a little bit of planning and effort, you can squeeze a few more miles out of each gallon of gas you buy, notes AP9 24 Protect Plus.
About AP9 24ProtectPlus:
AP9 24ProtectPlus is a leading membership discount program offered by Adaptive Marketing LLC. Headquartered in Norwalk, Conn., Adaptive Marketing is a category leader in membership programs, bringing value direct to consumers through an array of benefits in healthcare, discounts, security, personal property and personals. Members may access their benefits at 24ProtectPlus123.com. With broad online and offline distribution capabilities, Adaptive Marketing offers its corporate client partners effective tools to enhance market presence, strengthen customer affinity and generate additional value through programs such as AP9 24 Protect Plus.
###