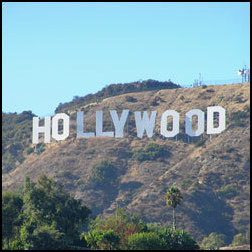 Norwalk, CT (PRWEB) March 9, 2007
Norwalk, Conn. March 09, 2007…Oscar® night has passed, and all you know about it is the fashion hits and misses pointed out by the entertainment shows? AP9 Connections, a leading discount membership program offered by Adaptive Marketing LLC, is the VIP pass that stranded moviegoers need to get back on track and see the Oscar®-winning and nominated films of '07.
AP9 Connections enables avid and amateur moviegoers to receive substantial savings on the cost of their movie tickets at participating theaters nationwide. The savings AP9 Connections offer also include up to 20 percent off movie rentals, CDs and DVD purchases, for those who want to create their own movie-theatre experience at home.
AP9 Connections notes there might still be a chance for you to catch some of this year's acclaimed Oscar® nominees at your local movie theatre. If that's not the case, check out the shelves at your local rental store, and don't wait another day to see the movies that created buzz on Oscar® night; including:
--The Departed. Winner for Best Director and Best Movie, this police-and-mob thriller will keep you on your seat for all of its 151 minutes. Although Jack Nicholson, Leonardo DiCaprio and Mark Wahlberg (nominated for Best Actor in a Supporting Role) give great performances, the one the Academy decided to acknowledge was one the public doesn't see: the director award, which went to Martin Scorsese. After seven nominations in the last twenty-six years, "Marty" felt the embrace of the Academy and the public at the auditorium, who gave him a well-deserved standing ovation when he received the Oscar® from his friends George Lucas, Steven Spielberg and Francis Ford Coppola.
--Little Miss Sunshine. A bittersweet family comedy that didn't amuse critics but enchanted audiences, Little Miss Sunshine claimed two big Oscar® awards this year. Alan Arkin (Best Actor in a Supporting Role) and Michael Arndt (Best Original Screenplay) are part of a project that took over seven years to reach the big screen but ended up being recognized by the public and fellow actors.
--Babel. This is an international movie in every sense of the word. Gustavo Santaolalla (Argentina) took home the Oscar® for Best Original Score. Co-produced by companies from France, Mexico and the United States, this drama weaves together stories taking place in Morocco, Japan, Mexico and the United States. Mexican, American, Japanese and Moroccan actors were involved in a movie that talks about human connections and how they can be found in the most unexpected ways. Critics give it great reviews or the ultimate axe; you be the judge.
--Happy Feet. Winner of the award for Best Animated Feature, Happy Feet brought a refreshing moment to an evening splashed with tension every time one of the "big" awards was about to be announced. This is the kind of kids movie that everyone can relate to for its uplifting story and catchy tunes.
For discounts on movie tickets, movie rentals and many other entertainment needs, members can visit Connections123.com to access the money-saving benefits of AP9 Connections.
About AP9 Connections
AP9 Connections is a leading membership discount program offered by Adaptive Marketing LLC. Headquartered in Norwalk, Conn., Adaptive Marketing is a category leader in both membership and loyalty programs, bringing value direct to consumers through an array of benefits in healthcare, discounts, security, personal property and personals. Members may access their benefits at Connections123.com. With broad online and offline distribution capabilities, Adaptive Marketing offers its corporate client partners effective tools to enhance market presence, strengthen customer affinity and generate additional value through programs such as AP9 Connections.
###