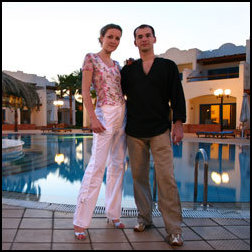 Norwalk, Conn. (PRWEB) June 13, 2007
After all of the brutally cold months this winter, and even spring in some states, summer is finally here. And thanks to AP9 Connections, a leading membership discount program offered by Adaptive Marketing LLC, this summer should be one to remember for the whole family.
The summer should be a time for vacation even if you can't get away from the office. It can be very difficult to take the edge off during the dog days of the season. Oftentimes, the heat will even prevent some people from having fun with their families after work. That's why AP9 Connections is recommending the following easy activities to make each night this summer as enjoyable as possible.
--Throw a block party. This idea isn't exactly reinventing the wheel, but a neighborhood party with friends and family could be the perfect solution to cure those summertime blues. When it comes to food, hamburgers and hot dogs are always the perfect combination for a summer night in the neighborhood. So bust out the grill, play some loud music and interact with neighbors, or at least the friendly ones, throughout the night.
--Organize a patio card tournament. It doesn't have to be as competitive a tournament as ESPN's World Series of Poker is, but it certainly doesn't need to be in order to have an enjoyable night. A tournament feel will spice up a typical night of poker on the patio with friends. A card tournament can be a fun night for families as well, but you might want to play a game like "crazy eights" instead of poker.
--Gather the family for a wiffle ball game. There's nothing more American than baseball in the summertime. So if you want to get in the action instead of watching your favorite team on television, round up the entire family for a friendly game of wiffleball. Make the game as big as possible by inviting friends and neighbors to play. With the right amount of people, a competitive game of wiffleball is a great way to spend a night. But remember that it's supposed to be fun. Leave the arguing to Chicago Cubs manager Lou Piniella; don't get suspended from the backyard. And for lazy folks that just don't want to run around the bases, have a home run derby instead. If there's not enough room in the backyard, go to a local park.
--Host a classic festival with summer drinks and finger foods. For those nights that are just too hot to be outside, invite family and friends over for a movie marathon. Make the night even better by offering cocktails and tasty appetizers from Buffalo wings to "pigs in the blanket" (tiny hot dogs). Vote on the movies beforehand so that everyone has their say on what films to watch.
--Have a scavenger hunt. Kids, and even some adults, have a passion for candy and searching for treasure. Combine the two in a candy scavenger hunt for a fun-filled summer night. Buy a lot of candy, hide it throughout the house or backyard, and let the games begin. A scavenger hunt is a great way to spend quality time with the family.
AP9 Connections is committed to providing consumers with useful tips on how to add fun to their lives. And for great savings on restaurant and retailer gift cards, theme park admissions, movie tickets and more, look no further than AP9 Connections.
About AP9 Connections:
AP9 Connections is a leading membership discount program offered by Adaptive Marketing LLC. Headquartered in Norwalk, Conn., Adaptive Marketing is a category leader in membership programs, bringing value direct to consumers through an array of benefits in healthcare, discounts, security, personal property and personals. Members may access their benefits at Connections123.com. With broad online and offline distribution capabilities, Adaptive Marketing offers its corporate client partners effective tools to enhance market presence, strengthen customer affinity and generate additional value through programs such as AP9 Connections.
###