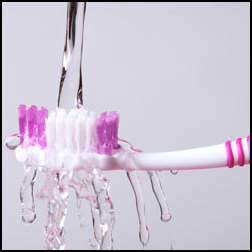 Norwalk, CT (PRWEB) June 20, 2007
Good oral hygiene not only helps prevent cavities and bad breath, but also provides numerous other health benefits, reports AP9 GalleriaUSA, a membership program that offers outstanding year-round savings on the everyday items that consumers need.
For those folks who want to have the perfect smile, good oral hygiene is a necessity, suggests AP9 Galleria USA. The best way to reach that goal is by having clean, straight teeth. And face it; no one wants to be known as the person in the classroom or at work with bad breath.
More importantly, however, sustaining good oral hygiene can improve one's overall level of health, especially for cancer patients. People who don't utilize the right oral hygiene techniques are at a greater risk for gum disease. That's why AP9 Galleria USA is providing the following tips on how to ensure proper dental care and acceptable oral hygiene.
-- Brush your teeth at least twice every day. When brushing, use a soft-bristled toothbrush that won't tear at your gums. Brush in back-and-forth motions on the inside and chewing surfaces of your teeth, but avoid harsh scrubbing, which will also cause irritation to the gums. Brushing is also the best way to fight cavities and mouth disease.
-- Floss on a regular basis. It's also important to floss every day to reach the tight areas that a toothbrush can't get to. This prevents plaque from building up by removing particles that are a threat to oral health. Flossing is an underrated practice, but it can do wonders for anyone looking to improve their oral health.
-- Visit a dentist frequently. Go see a dentist every few months or if there are any signs of the following: cavities, gums that bleed regularly during brushing or flossing, loose teeth, red or swollen gums, and sensitivity to hot and cold. Going to see a dentist is the best way to treat dental problems and prevent them from happening again.
-- Use mouthwash to prevent mouth sores and infection. Cancer patients are at a far greater risk for mouth disease than the average person, but it's still important for everybody to use mouthwash in addition to brushing teeth and flossing. Also, be careful when eating crunchy foods that could scrape gums or other areas in the mouth. When cuts surface, there is a much greater chance that an infection can occur, one of several reasons why mouthwash is necessary.
Good oral hygiene is fundamental for strong, healthy teeth. Brushing, flossing, and visiting a dentist regularly are the best ways to prevent serious dental problems, reports AP9 GalleriaUSA.
About Galleria USA
AP9 GalleriaUSA is a leading membership discount program offered by Adaptive Marketing LLC. Headquartered in Norwalk, Conn., Adaptive Marketing is a category leader in membership programs, bringing value direct to consumers through an array of benefits in healthcare, discounts, security, personal property and personals. Members may access their benefits at Galleria123.com. With broad online and offline distribution capabilities, Adaptive Marketing offers its corporate client partners effective tools to enhance market presence, strengthen customer affinity and generate additional value through programs such as AP9 Galleria USA.
###