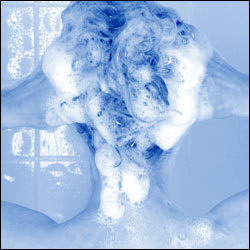 Norwalk, Conn. (PRWEB) August 3, 2007
A woman's hair may go through several styles, colors and lengths during a lifetime because it's the easiest part of the body to alter when a mini makeover is needed. However, as easily as hair can be changed, it can also be damaged just as easily. AP9 GalleriaUSA, a leading discount membership program offered by Adaptive Marketing LLC, presents tips to consider when purchasing your next bottle of shampoo.
Shampoo is meant to remove dirt and build-up, and conditioners are designed to add shine, build body and detangle for easier styling. But with so many products available, it's difficult to know which shampoo or conditioner will work best for you. Price, ingredients, and, ultimately, the final look of your hair are things you need to take into consideration.
AP9 Galleria USA suggests finding out what type of hair you have before selecting a shampoo.
There are three basic hair types: normal, dry and oily. Hair can also have additional qualities -- thin, coarse, fine, colored, straight or curly -- that need to be considered when choosing the right shampoo for you. To make a better-informed decision, AP9 GalleriaUSA suggests shampoos for the most common hair types:
-- Normal Hair. If you have what is considered normal hair, the time and money spent on your hair will be minimal, since normal hair is usually healthy-looking and easy to style. It's not too dry or too oily, and it hasn't been chemically treated or processed. The best shampoo for normal hair is a clear, gentle shampoo.
-- Dry Hair. There are many reasons why hair becomes dry and can feel and look damaged. Hair can become dry due to color-treating or a lack of conditioning treatments, or because the hair is coarse and curly. Coarse, curly hair tends to be dry because the oils produced on the scalp don't travel as easily down curly hair shafts as they do with straight hair. Coarse, curly hair can also tangle easily, looks frizzy and is prone to split ends. The solution for this hair type is to use creamy, moisturizing shampoos that contain ingredients like wheat germ oil, shea butter and nut oils (macadamia, for example). In addition, dry hair should not be washed every day. Frequent washing dehydrates the hair and makes it frizzier.
-- Oily Hair. This type of hair tends to be limp and flat, difficult to style, and quick to become oily after every wash. People with oily, fine or limp hair should select a clear shampoo that's gentle, is designed for daily use and contains the body-building ingredient panthenol. Hair experts insist that panthenol penetrates the hair cuticle, making each strand thicker.
Before rinsing more money down the drain trying to find the "right" shampoo, determine your hair type. Ask your stylist or the employee of a local beauty supply store for help in your selection. In addition, AP9 GalleriaUSA members can log on to Galleria123.com to save up to 20% off beauty and personal care products like shampoo. May every day be a good hair day, wishes AP9 Galleria USA.
About AP9 GalleriaUSA:
AP9 GalleriaUSA is a leading membership discount program offered by Adaptive Marketing LLC. Headquartered in Norwalk, Conn., Adaptive Marketing is a category leader in membership programs, bringing value direct to consumers through an array of benefits in healthcare, discounts, security, personal property and personals. Members may access their benefits at Galleria123.com. With broad online and offline distribution capabilities, Adaptive Marketing offers its corporate client partners effective tools to enhance market presence, strengthen customer affinity and generate additional value through programs such as AP9 GalleriaUSA.
###