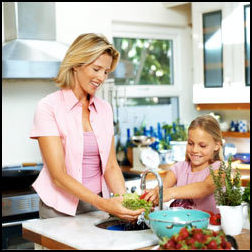 Patience is a virtue. Find it if you can….
Norwalk, Conn. (PRWEB) March 7, 2007
The subject seems to come up all too often these days, but child obesity continues to be a problem in the U.S. AP9 PassportToFun, a premier recreation and entertainment savings program offered by Adaptive Marketing LLC, understands that kids need exercise -- and, of course, fun.
AP9 Passport to Fun points to statistics indicating the large increase in child obesity. In short, kids who are overweight stay that way into adulthood -- about 80% of them. This can not only lead to additional medical issues, such as general mobility problems and high blood pressure, but may also affect self-esteem. For parents and guardians alike, this is a problem that should not be ignored. And AP9 PassportToFun has some helpful exercise guidelines and tips to keep kids healthy and happy:
-- Remember when. It may seem like a long time ago, but being a kid can be, well, a pretty good time. Try to remember that when instructing kids on keeping in shape. Keeping active and healthy should equal keeping things fun.
-- Stretch out. It's true that older muscles and sinews need more stretching, but young ones need it too. Make sure kids do some light stretching, such as jumping jacks, knee bending and running in place. It'll prevent injury, and kids will respond best to parents and guardians who take a "do as I do" attitude.
-- Take the high road. Sure, it's easier to ride the elevator than taking the stairs; to drive instead of walk; to watch TV rather than read a book. But kids need good role models. Show them how it's done, and they'll want to do what you do.
-- If at first you don't succeed ... There is an old proverb that goes, "Patience is a virtue. Find it if you can…." It's no secret that it can be tough to have patience with kids. If that happens, see point #1 on this list. Remember, kids not only want to have fun, they also want to have fun when adults are around. It may take a while to get a child involved in a regular exercise program, but once that happens, they'll depend on it, just like they depend on parents and guardians for guidance.
AP9 Passport to Fun is a wealth of facts and tips just like these across a variety of categories. AP9 PassportToFun is standing by to give members great deals on entertainment, dining, books and movies. Having lots of fun shouldn't cost lots of money. Find all these deals and more at AP9 Passport to Fun.
About AP9 PassportToFun
AP9 Passport to Fun is a leading membership discount program offered by Adaptive Marketing LLC. Headquartered in Norwalk, Conn., Adaptive Marketing is a category leader in both membership and loyalty programs, bringing value direct to consumers through an array of benefits in healthcare, discounts, security, personal property and personals. Members may access their benefits at PassportToFun.com. With broad online and offline distribution capabilities, Adaptive Marketing offers its corporate client partners effective tools to enhance market presence, strengthen customer affinity and generate additional value through programs such as AP9 PassportToFun.
###