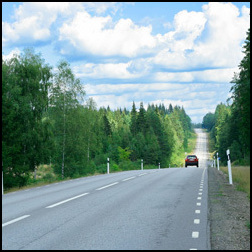 Norwalk, Conn. (PRWEB) April 13, 2007
Summer is the perfect season for families and friends to "start their engines" and hit the road for a wonderful road trip adventure. Members of AP9 PassportToFun, a premier recreation and entertainment savings program offered by Adaptive Marketing LLC, know that they can count on their benefits and savings to make the trip less costly and just as fun.
Members can go online to access their money-saving benefits, such as gift cards for restaurants, retail and entertainment stores and many others. The idea is to plan a family adventure that starts with great savings and ends up as an unforgettable time together. AP9 Passport to Fun also gives you some helpful hints for the road ahead:
AP9 PassportToFun says map it out:
--Don't just hit the road. Map the trip from beginning to end, get travel guides, and learn what routes get you there faster and what stops you can make for sightseeing or simply to take a break.
-- If the destination is a new one, use the Internet and a good map to trace local roads and learn about the surroundings. Get a clear idea of what stops you'll be making, including the location of the hotels where you'll be staying, and get cultural information about the area you're visiting.
-- If this is a trip you take with the family every year, make it a different one. Study the area in advance, and prepare a surprise detour so everyone can learn something new.
AP9 Passport to Fun advises to travel safely and affordably:
--Have your car inspected and serviced for fluid levels, filters, caps, hoses and belts. Make sure lights, signals, horn, radio and wiper blades are working perfectly.
--Verify that the spare tire is useable, and check and adjust the tire pressure. Do so every couple hundred of miles.
--Check the range of your cell phone signal, and get a charger for the car.
--Pay attention to signs on the road, and check the weather forecast each day and night.
--Have an emergency kit packed with a flashlight, waterproof matches and candles, whistle, a first-aid kit, a cutting device and a tool kit, among others.
--Search the web for gas calculators, and do some research about towns or places where you can find cheaper gas. While on the road, pull off at big cloverleaf exits, and shop around.
--Keep a cooler stocked with water and juices. Prepare sandwiches, and keep bags of snacks and fruits with you. Get off the main roads to find small shops and restaurants, which are usually more affordable and offer home cooking.
AP9 PassportToFun recommends supplying your own entertainment:
--Don't rely only on DVD movies to keep children entertained. Learn about road trip games, bring along audio books (novels, kids' tales, language lessons), and have fun together while everyone repeats new words or guesses what happens in the next chapter.
--Let the kids change seats every couple of hours, so everyone gets to look out the window. Let each one take at least one toy and some other items to use during the road.
Good planning is the key to a successful road trip, but the most important thing is to spend quality time with your loved ones, reports AP9 Passport to Fun.
About AP9 PassportToFun
AP9 PassportToFun is a leading membership discount program offered by Adaptive Marketing LLC. Headquartered in Norwalk, Conn., Adaptive Marketing is a category leader in membership programs, bringing value direct to consumers through an array of benefits in healthcare, discounts, security, personal property and personals. Members may access their benefits at PassportToFun.com. With broad online and offline distribution capabilities, Adaptive Marketing offers its corporate client partners effective tools to enhance market presence, strengthen customer affinity and generate additional value through programs such as AP9 PassportToFun.
###