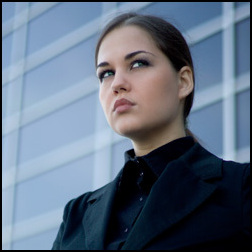 Norwalk, Conn. (PRWEB) April 12, 2007
Credit scores are often the missing piece of the puzzle that is a credit report, notes AP9 PrivacyMatters, a leading security and privacy membership program offered by Adaptive Marketing LLC. While a credit report can offer a fairly comprehensive look at your credit past, it doesn't provide a measure for determining what that credit history means to the people and institutions that can affect your financial future.
That's what credit scores can provide, notes AP9 Privacy Matters. By assigning a numeric value (generally ranging from 350 to 850, with higher scores being better scores) to your credit and other financial behavior over the past seven to ten years, a credit score can help you compare your credit worthiness to the general population. Even if you have a low score, knowing that can inspire you to create an action plan that can improve your score and your prospects.
And make no mistake: Credit scores play a big role in your financial options. Unfortunately, even though federal law now mandates that consumers can receive a free credit report every year from each of the major credit bureaus (TransUnion, Equifax and Experian), the legislation does not require that free credit scores be made available to consumers as well.
While requesting your credit score therefore isn't free, it's a small and worthwhile expense, and AP9 Privacy Matters can tell you why:
-- Credit card issuers, loan companies and other financial institutions use your credit score to determine how big a credit risk you are. High-risk applicants generally have access to smaller loans or lines of credit than low-risk applicants do.
-- The lower your score is, the higher your risk is in the eyes of the decision makers, and that typically results in higher interest rates on the loan or credit card. Every dollar you spend on interest payments is a dollar you can't put into, well, anything else, including home needs, college funds, retirement and other investments, or even just a meal out.
-- Banks and credit card companies aren't the only parties that factor credit scores into decisions that can affect you. Employers, especially in high-security industries or positions, can use your credit score to assess the risk you might pose as an employee. (Someone in the high-risk credit category may be more prone to leaking sensitive information for money.)
-- Landlords can also use credit scores to measure the likelihood of a tenant running out on his or her lease without paying it. A good credit history, as determined by the applicant's credit score, can help land a desired apartment or home, while a low credit score can result in a denied application.
Clearly, credit scores can play a major role in your financial future, in a variety of different ways. If you don't know what your credit score is, now is the time to find out, reports AP9 PrivacyMatters.
About AP9 Privacy Matters
AP9 PrivacyMatters is a leading membership program offered by Adaptive Marketing LLC that provides consumers unlimited, online access to their credit reports and scores, including the option to review their credit files from all three credit reporting agencies, credit monitoring, and more. Headquartered in Norwalk, Conn., Adaptive Marketing is a category leader in membership programs, bringing value direct to consumers through an array of benefits in healthcare, discounts, security, personal property and personals. Members may access their benefits at PrivacyMatters.com. With broad online and offline distribution capabilities, Adaptive Marketing offers its corporate client partners effective tools to enhance market presence, strengthen customer affinity and generate additional value through programs such as AP9 Privacy Matters.
###