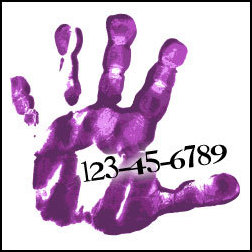 Norwalk, CT (PRWEB) June 20, 2007
AP9 Privacy Matters, a leading security and privacy membership program from Adaptive Marketing LLC, offers its members valuable tips on protecting their children from identity theft.
Identity theft has become such a rampant problem recently that cyber thieves have even stooped to ripping off kids. In fact, just last year, The Federal Trade Commission (FTC) reported that 400,000 American children had their identities stolen, reports AP9 PrivacyMatters.
Further, and according to the FTC, children are perfect targets for opportunistic identity thieves. In simple terms, there is almost no documented information available on kids -- except, of course, their all-important and valid Social Security numbers. That's how an identity thief tends to view a child: as a virtual "clean slate." The logic is clear: if a person doesn't have much of a personal history, then why not just make one up?
When a child's Social Security number is stolen, the perpetrator has carte blanche to do everything from opening up a credit card account to casting a legitimate vote for a government official. AP9 Privacy Matters warns that any valid Social Security number is fair game to an identity thief, as long as he or she can attach a name to it.
Speaking of that, AP9 PrivacyMatters knows a little something about the mind of an identity thief. That's why they offer their members these four important ways to make sure kids get a chance to be kids:
-- Be skeptical. Don't give away your child's Social Security number unless you're required to do so by an organization or person that can be held accountable. And if, for example, you are asked to provide a copy of a birth certificate or a Social Security number, ask how long it will be before such information is properly discarded. In short, don't be afraid to ask questions.
-- It's all a numbers game. Don't carry your kid's Social Security number in your wallet. Instead, memorize the numbers, and put the original documents in a safe place.
-- When in doubt … ask an adult. Teach kids, both young and old, NOT to give away personal information online or offline. For example, if kids want to be part of socially oriented websites such as http://www.MySpace.com or http://www.Facebook.com, check things out first. Identity thieves often lie in wait at such sites, just licking their online chops.
-- Give the kids a credit check-up. Taking care of a kid's teeth isn't the only important type of check-up they need these days. Give kids a credit check-up to make sure their identity is safe and their credit hasn't been compromised.
Take heed of some of these timely anti-identity theft tips, and protect those kids -- especially those who aren't even old enough to walk, talk or write yet. Safeguard a kid's future with a little help from AP9 Privacy Matters.
About AP9 PrivacyMatters
AP9 Privacy Matters is a leading membership program offered by Adaptive Marketing LLC that provides consumers unlimited, online access to their credit reports and scores, including the option to review their credit files from all three credit reporting agencies, credit monitoring, and more. Headquartered in Norwalk, Conn., Adaptive Marketing is a category leader in membership programs, bringing value direct to consumers through an array of benefits in healthcare, discounts, security, personal property and personals. Members may access their benefits at PrivacyMatters.com. With broad online and offline distribution capabilities, Adaptive Marketing offers its corporate client partners effective tools to enhance market presence, strengthen customer affinity and generate additional value through programs such as AP9 PrivacyMatters.
###