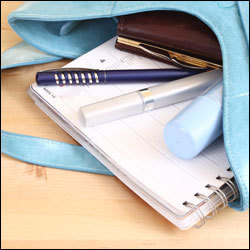 Pull yourself up by your bootstraps
Norwalk, Conn. (PRWEB) July 26, 2007
AP9 PrivacyMatters, a leading security and privacy membership program from Adaptive Marketing LLC, knows it's no fun getting ripped off. Still, if it happens, consumers need to have a plan of action in place. Fighting back effectively against any theft calls for speed and efficiency.
It seems that no one knows the actual origins of "Pull yourself up by your bootstraps," but it's definitely sound advice when it comes to having a wallet or purse stolen. Irish author James Joyce used it in his 1922 Ulysses, and in the modern lexicon it has come to mean an improvement of one's situation through personal effort. Sure, it's inconvenient to have to deal with the theft of critical and personal items, but no one else will do the legwork. That's on you, notes AP9 Privacy Matters.
So taking that first proactive step is key. And once those proverbial bootstraps have been pulled up, AP9 PrivacyMatters has some definite ideas on how to recover from theft effectively and with fewer headaches:

"Calling all cars." If theft happens, first and foremost, don't panic or get enraged. After all, what will that do? Instead, act fast and file a police report for the stolen item. And be sure to get a copy of the police report, in case the bank, credit card companies or insurance companies need proof of the crime.
Call up and cancel. Cancel all credit and charge cards, and get new account numbers. AP9 PrivacyMatters warns that victims will spend a lot of time on the phone dealing with customer service people right after a theft. So keep those phone skills sharp.
Stay in the fight. Again, no one likes to deal with being ripped off, but don't wallow in it. Instead, fight back, act fast, and make some more phone calls. Once those stolen account numbers have been canceled through the individual credit companies, call up the major credit reporting agencies and ask them to flag accounts with a "fraud alert." In case the cards have already been abused, ask those at the reporting agencies to add a "victim's statement" to build in some more protection.
Check in with the bank. Call the bank ASAP, and tell them what's happened. Have them cancel checking and savings account numbers and arrange for new ones. Also arrange for stop payments on any blank checks that might have been stolen from a purse or billfold. Cover all the bases. Thieves don't miss much.
Call the haul. Once you've dealt with all the finances, get on the phone with everybody else -- utility companies and the phone company. Tell them that someone may well try to get new service, masquerading as you.
The worst thing theft victims can do is sit around feeling sorry for themselves. It's better instead to pull up those bootstraps and fight back -- quickly, efficiently and thoroughly. And take heed of these theft-recovery tips from AP9 PrivacyMatters.
About AP9 PrivacyMatters
AP9 Privacy Matters is a leading membership program offered by Adaptive Marketing LLC that provides consumers unlimited, online access to their credit reports and scores, including the option to review their credit files from all three credit reporting agencies, credit monitoring, and more. Headquartered in Norwalk, Conn., Adaptive Marketing is a category leader in membership programs, bringing value direct to consumers through an array of benefits in healthcare, discounts, security, personal property and personals. Members may access their benefits at PrivacyMatters.com. With broad online and offline distribution capabilities, Adaptive Marketing offers its corporate client partners effective tools to enhance market presence, strengthen customer affinity and generate additional value through programs such as AP9 Privacy Matters.
###