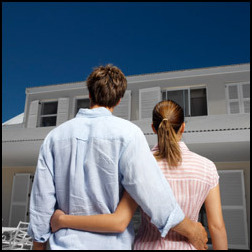 Norwalk, CT (PRWEB) March 6, 2007
Unless you've been living in a cave for the last five years or so, you've probably been bombarded with advertisements and offers for free credit reports, notes AP9 PrivacyMatters123, a leading membership security program offered by Adaptive Marketing LLC. As important as credit reports are, there's another piece of related financial data that consumers should keep their eyes on -- their credit scores.
AP9 Privacy Matters 123 members can access benefits designed to help them be aware of their credit histories by ordering triple bureau credit reports, credit scores and daily credit monitoring plus much more, at PrivacyMatters.com, an online portal provided by Adaptive Marketing.*
While credit reports offer a snapshot of a consumer's credit history, credit scores provide a measurement that's far more valuable -- to both the consumer and the companies that may do business with the consumer. AP9 PrivacyMatters123 explains why credit scores carry so much weight in today's economy:
-- Credit scores define credit risks. A credit score places a numeric value, ranging from about 400 to about 800, on a person's credit history. The higher the score, the better, for both consumers and companies. A low score suggests that a person may have serious problems paying off a loan, paying credit card bills on time, even paying monthly rent. A high score, on the other hand, signals that a person has demonstrated fiscal discipline over the years and can be expected to pay off loans and other bills on a timely basis.
-- Credit scores help determine interest rates. Credit card and mortgage companies are in the business of offering consumers money that consumers don't have on hand -- with the expectation, of course, that consumers will pay that money back, with interest. Consumers with high credit scores are the most trustworthy and, as such, are more desirable customers, so financial institutions will compete for their business by offering lower interest rates. Consumers with low credit scores are bigger risks, though, so these companies -- who still want to do as much business as they can -- will "penalize" those consumers with higher interest rates in order to encourage them to pay off their loans or their credit card charges on time. If they fail to pay off these debts on time, consumers then have to pay even more down the road.
-- Landlords can access credit scores. Just as mortgage companies don't want to be left holding the bag on a loan, landlords want to be sure their tenants can afford the lease on an apartment or house. Potential renters with high credit scores have demonstrated an ability to manage their finances; rental applicants with low credit scores haven't shown that ability and therefore are more likely to renege on their obligations.
-- Even employers can check credit scores. Employers are looking for reliable candidates to fill job openings. One way to determine that reliability is financial discipline, which can be measured using credit scores. Applicants with high scores are presumed to be less likely than candidates with low scores are to face financial problems that could prompt them to act unethically.
Clearly, building and maintaining a high credit score is of vital importance in this credit-centered economy, which is why many consumers who want to manage their credit history -- and credit future -- head to AP9 Privacy Matters 123.
*AP9 PrivacyMatters123 provides you with the tools you need to access and monitor your financial/credit information through the program's credit reporting and monitoring benefits. AP9 Privacy Matters 123 and its benefit providers are not credit repair service providers and do not receive fees for such services, nor are they credit clinics, credit repair or credit services organizations or businesses, as defined by federal and state law.
About AP9 PrivacyMatters123
AP9 Privacy Matters 123 is a leading security and privacy membership program offered by Adaptive Marketing LLC. Headquartered in Norwalk, Conn., Adaptive Marketing is a category leader in both membership and loyalty programs, bringing value direct to consumers through an array of benefits in healthcare, discounts, security, personal property and personals. Members may access their benefits at PrivacyMatters.com. With broad online and offline distribution capabilities, Adaptive Marketing offers its corporate client partners effective tools to enhance market presence, strengthen customer affinity and generate additional value through programs such as AP9 PrivacyMatters123.
# # #