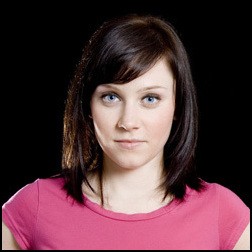 Norwalk, Conn. (PRWEB) April 13, 2007
Identity theft is the crime that keeps growing, notes AP9 Privacy Matters 123, a leading security and privacy membership program offered by Adaptive Marketing LLC. Various reports estimate that approximately 27 million people have had their identities stolen in the last five years, and that number is only going to rise as identity thieves find new ways to pilfer personal information from unsuspecting -- and even vigilant -- victims.
Monitoring your credit reports on a regular basis is still one of the best ways to uncover signs of identity theft, reports AP9 PrivacyMatters123. Such signs on your credit report can include accounts opened in your name but without your permission; inquiries about your credit history from a source with which you've had no contact (a credit card issuer, a loan officer, or even a landlord or employer); and addresses connected with your name that have no bearing on your own life.
Credit monitoring can help you uncover evidence that your identity has already been stolen, but it can't protect you from the initial act of theft. While there is no iron-clad, surefire way to eliminate the risk of identity theft, AP9 Privacy Matters 123 offers some steps you can take to reduce that risk:
-- Destroy documents that contain personal, identifying information about you. If a document isn't important enough to merit safe storage, shred or burn it. This includes the obvious -- financial statements as well as documents that display your Social Security number, birth date and more -- and the not-so-obvious, such as unsolicited credit card offers and even utility bills. Identity thieves will use just a little bit of information about you to open doors and uncover a wider range of data that can leave your name -- and finances -- vulnerable. Destroying documents is the safest way to keep them out of the wrong hands.
-- Keep your Social Security number to yourself. While some official documents -- W-9 forms and passports, for instance -- legally require you to list your Social Security number, most documents do not. As a good rule of thumb, never volunteer your Social Security number unless obligated to do so by law. Social Security numbers are the holy grail for identity thieves because they can be used to open bank accounts, take out loans and much more. Protect yours as if your identity depended on it -- because it does.
-- Fortify your computer safeguards. Install firewalls and other protective software to protect against hackers and spies; delete spam e-mails without opening them; don't click on links in unsolicited e-mails; and don't use obvious passwords like birthdays, maiden names or other easily traceable references.
As noted earlier, there is no guaranteed method for protecting yourself from identity theft. Due diligence in guarding your personal information can decrease your risks, though, and credit monitoring can alert you to potential threats, concludes AP9 PrivacyMatters123.
About AP9 Privacy Matters 123
AP9 PrivacyMatters123 is a leading membership program offered by Adaptive Marketing LLC that offers consumers instant, online access to 3 in 1 credit reports and scores, daily Triple Bureau credit monitoring and more. Headquartered in Norwalk, Conn., Adaptive Marketing is a category leader in membership programs, bringing value direct to consumers through an array of benefits in healthcare, discounts, security, personal property and personals. Members may access their benefits at PrivacyMatters.com. With broad online and offline distribution capabilities, Adaptive Marketing offers its corporate client partners effective tools to enhance market presence, strengthen customer affinity and generate additional value through programs such as AP9 Privacy Matters 123.
###