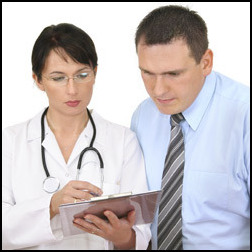 Norwalk, Conn. (PRWEB) March 6, 2007
We all strive to present our best face in almost every situation, but sometimes events conspire against us -- events like an outbreak of rosacea, reports AP9 ShoppingEssentials, a leading membership discount program offered by Adaptive Marketing LLC. Nearly 14 million Americans are afflicted with the chronic skin problem, which can cause small, red bumps filled with pus, also known as pustules, to appear on the face.
While rosacea isn't a life-threatening condition, it tends to have negative effects on one's appearance and, as a result, one's self-esteem. Members of AP9 Shopping Essentials can log in online at http://www.shopping-essentials.com to access money-saving benefits on personal care products and other everyday shopping needs that can enhance their self-image.
Though often mistaken for acne, rosacea is a distinctly different condition, an inflammatory facial skin disease that often gets progressively worse if left untreated. The key is to avoid factors that can trigger a flare-up, which generally include environmental and emotional stimuli that increase the flow of blood to the skin's surface. AP9 ShoppingEssentials therefore has some home care recommendations designed to help stave off a full-blown rosacea outbreak:
-- Protect against the elements. Throughout the year, wear sunscreen with a sun protection factor of 15 or higher when spending prolonged time outside, and wear a scarf or ski mask in winter to guard against the sun and the wind.
-- Keep the hands off the face. Try to avoid rubbing or scratching the face. Repeated contact can irritate the skin, bringing more blood to the surface.
-- Avoid alcoholic drinks and alcohol-based facial products. Those rosy cheeks that often accompany a cocktail or two are a sign that blood is rising to the surface of the skin. Likewise, alcohol-based skincare items can irritate the face and bring blood rushing to its defense.
-- Read the skincare labels. Look for "noncomedogenic" skin products, which are less likely to clog pores and thereby hinder the release of oils and sweat.
-- Play it cool. Avoid situations that can overheat the body, whether it's over-exercising, wearing too many layers of clothing, or even just sitting next to a roaring fireplace for too long. Any situation that can increase the blood flow to the surface of the skin is a situation that risks aggravating a case of rosacea.
Naturally, if a rosacea flare-up persists and worsens, people are encouraged to see their healthcare providers for treatment.
For great deals on skincare and other grooming products, as well as on clothes, family entertainment, home furnishings and more, make your first destination AP9 Shopping Essentials.
About AP9 ShoppingEssentials
AP9 ShoppingEssentials is a leading membership discount program offered by Adaptive Marketing LLC. Headquartered in Norwalk, Conn., Adaptive Marketing is a category leader in both membership and loyalty programs, bringing value direct to consumers through an array of benefits in healthcare, discounts, security, personal property and personals. Members may access their benefits at Shopping-Essentials.com. With broad online and offline distribution capabilities, Adaptive Marketing offers its corporate client partners effective tools to enhance market presence, strengthen customer affinity and generate additional value through programs such as AP9 ShoppingEssentials.
###