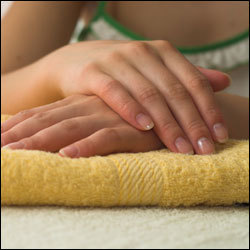 Norwalk, CT (PRWEB) July 24, 2007
While it certainly isn't among the most popular vanity concerns out there, having healthy fingernails is a vital part of looking good, reports AP9 ShoppingEssentials, a leading membership discount program offered by Adaptive Marketing LLC. And more importantly, having unhealthy fingernails, which are often an eyesore to others, can have negative effects on important relationships.
It's no secret that unappealing fingernails can be a huge turn-off to the opposite sex -- especially in the "Shallow Hal" world that we live in these days. To most people, this is the biggest reason why having healthy, well-groomed fingernails is so crucial. And in some rare cases, poor fingernail quality can even be a sign of a serious health problem, suggests AP9 Shopping Essentials. Regardless of the reason behind it, every person should strive for healthy fingernails.
For many people, staying in good physical shape can prove to be a difficult challenge. Fortunately, though, maintaining healthy fingernails is within everyone's reach. For an improved chance for a date with a crush, utilize the following suggestions, courtesy of AP9 ShoppingEssentials, to improve your fingernail health.

Drink water. Studies suggest that people with breaking, brittle, and cracked fingernails can often benefit from greater hydration. Drinking at least eight glasses of water each day is a one-way ticket to the land of strong fingernails.
File carefully. Make sure to file your nails in the right places. Filing the corners can weaken fingernails, causing them to break and crack. Filing is a great way to improve the overall look of fingernails, but only if it's done with caution.
Groom frequently. Keep your cuticles well-manicured by rubbing moisturizer in the nails regularly. Also, make sure to always keep them trimmed short. The simple fact of the matter is that fingernails that aren't well-groomed are already a turn-off.
Load up on calcium and Vitamin A. Poor fingernail health is oftentimes the sign of vitamin deficiency. In fact, one of the best ways to combat dry and brittle nails is to increase your daily intake of calcium and Vitamin A. Similar to drinking water, this is a great way to improve brittle nails.
It certainly isn't the most exciting thing in the world, but taking the proper steps to have healthy fingernails is a must for everyone who is conscientious about their appearance. And doing so is easier than it seems, concludes AP9 ShoppingEssentials.
About AP9 Shopping Essentials
AP9 ShoppingEssentials is a leading membership discount program offered by Adaptive Marketing LLC. Headquartered in Norwalk, Conn., Adaptive Marketing is a category leader in membership programs, bringing value direct to consumers through an array of benefits in healthcare, discounts, security, personal property and personals. Members may access their benefits at Shopping-Essentials.com. With broad online and offline distribution capabilities, Adaptive Marketing offers its corporate client partners effective tools to enhance market presence, strengthen customer affinity and generate additional value through programs such as AP9 Shopping Essentials.
###