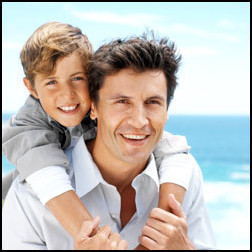 Norwalk, Conn. (PRWEB) March 9, 2007
Air travel has become much more heavily monitored since 9/11, notes AP9 SimpleEscapes, a travel and entertainment savings program offered by Adaptive Marketing LLC, and the tighter restrictions make no allowances for unruly kids. In fact, as a recent incident on a domestic flight to Boston demonstrated, an uncontrolled child can end up leaving the whole family stranded at the gate while the plane departs without them.
AP9 Simple Escapes members can go online to find significant savings on travel needs and family entertainment fare, including movie and theme park tickets, restaurant meals, books, CDs and much more.
In this post-9/11 world, no exceptions are made for disruptive passengers, regardless of their age. After a flight from Fort Myers, Florida, to Boston had been delayed for 15 minutes because a three-year-old child refused to take her seat, the entire family was asked to leave the plane, and their airfare was refunded. AP9 Simple Escapes therefore has a few suggestions for folks who are traveling with young'uns:
-- Prepare them before departure. If the kids are old enough to understand what's going on around them, inform them that the pilot and crew need them to be well-behaved in order to fly the plane properly. Offer them rewards -- an extra snack, a trip to the zoo, whatever -- if they promise to behave, then remind them of those rewards if they start to act up.
-- Make them comfortable. For most infants and toddlers, airports and airplanes represent a whole new world of sights, sounds and people, and many youngsters don't react calmly in such busy environments. Fortunately, a variety of child restraint systems, i.e., carseats, are approved for use on planes, so check with the airline, then bring the kid's regular carseat on board. The familiar seating can help reduce fidgeting and, in some cases, promote sleep.
-- Keep them amused. From dolls to pacifiers to small games to books, their favorite diversions can distract and entertain kids for hours (ideally). Pack the carry-on luggage with their most popular toys and games (and, of course, an adequate supply of snacks, juice, diapers and any medications they may need). Just be prepared to substitute distractions at a moment's notice, since that's how quickly attention spans can shift.
-- Act like a parent. It's the responsibility of the parents -- not the flight attendants, the pilots or other passengers -- to control their children on an airplane. If that means disciplining them in front of a planeload of strangers, so be it. While physical abuse should never be part of a parent's arsenal, a stern lecture -- or even gently but effectively restraining a child in his or her seat, if necessary -- can be useful tactics for controlling a wayward child. And remember: As every other passenger will attest, a parent's most important priority when flying with children is to keep the little ones under control.
Traveling with kids can be a nerve-wracking situation for even the most experienced parents, but with pre-planning and attention to detail, parents can help to make the flight as uneventful as possible, reports AP9 SimpleEscapes.
About AP9 Simple Escapes
AP9 Simple Escapes is a leading membership discount program offered by Adaptive Marketing LLC. Headquartered in Norwalk, Conn., Adaptive Marketing is a category leader in both membership and loyalty programs, bringing value direct to consumers through an array of benefits in healthcare, discounts, security, personal property and personals. Members may access their benefits at SimpleEscapes123.com. With broad online and offline distribution capabilities, Adaptive Marketing offers its corporate client partners effective tools to enhance market presence, strengthen customer affinity and generate additional value through programs such as AP9 Simple Escapes.
###