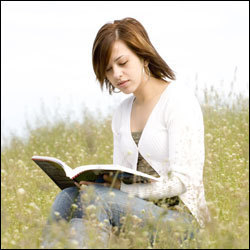 Thursday Next: First Among Sequels
Norwalk, CT (PRWEB) July 25, 2007
As August rolls in, vacationers will be heading to the beaches in waves, reports AP9 TodaysEscapes, a leading membership discount shopping program from Adaptive Marketing LLC. Along with towels, sunblock and their preferred forms of hydration, most beach-goers will be hitting the sand with book in hand, the perfect accessory to while away the time as they work on their tans.
Of course, the books that enjoy a little beach time in late summer will be as diverse as the people reading them. Some folks like a light read, a playful romp through the fictional lives of the rich and famous, notes AP9 Todays Escapes. Others prefer gripping adventures, from detective mysteries to military thrillers. Still others lean toward tales of teenaged angst or even stories about immortals.
To help late-summer beachcombers plan their summer reads, AP9 TodaysEscapes offers a look at a few upcoming book releases:
-- July 23: Daniel Silva, renowned writer of international intrigue, releases the seventh book in the Gabriel Allon series, "Secret Servant." Allon travels to Amsterdam to investigate the assassination of a terror analyst and is drawn into the kidnapping of the daughter of an American ambassador, a tale of twists, turns and breathtaking suspense. Also in stores on the 23rd is "Justice Denied," the latest J.P. Beaumont thriller from J.A. Jance, as well as "Thursday Next: First Among Sequels," the fifth literary detective installment from acclaimed satirist Jasper Fforde, who delves this time into the deaths of Sherlock Holmes and Miss Marple.
-- July 31: International bestseller Karin Slaughter returns with her seventh book, "Beyond Reach," a Georgia-based thriller revolving around medical examiner/pediatrician Sara Linton, who faces a lawsuit from grieving parents, a mystery involving her husband's police force, and the uncovering of family secrets. Also arriving on the 31st is "Third Watch," the riveting finale to the Acorna's Children series by Anne McCaffrey and Elizabeth Ann Scarborough, along with "Jinx," a young adult book by Meg Cabot, author of the popular "Princess Diaries" series, about an unlucky teenager who hopes her fortunes will change when she moves to New York City to live with an aunt and uncle.
-- August 6: Paranormal fan favorite Sherrilyn Kenyon comes out with "Devil May Cry," the next installment in the best-selling Dark-Hunter series, featuring immortals Sin, Artemis and a tale of revenge that takes a romantic twist as Armageddon looms. Robin Cook also returns with "Critical," the next in a line of stories featuring Laurie Montgomery and Jack Stapleton, New York City medical examiners. This time, they're investigating a rash of infection deaths at Manhattan hospitals that rely heavily on the secret investments of a Mafia don.
-- August 13: Bestselling author Sandra Brown releases "Play Dirty," a tale of intrigue and sex involving a former professional football player-turned-ex-con who's hired to impregnate an airline magnate's wife but finds himself under suspicion of murder. Also available in stores on the 13th is "Force of Nature," the eleventh book in Suzanne Brockmann's Troubleshooters series, featuring private eye Ric Alvarado as he goes deep undercover into a criminal organization that may be spreading its tentacles into terrorist activities.
Wherever their interests may lie, book lovers will have plenty of new summer reading to choose from -- and plenty of savings to choose them with through AP9 Todays Escapes.
About TodaysEscapes
AP9 Todays Escapes is a leading membership discount program offered by Adaptive Marketing LLC. Headquartered in Norwalk, Conn., Adaptive Marketing is a category leader in membership programs, bringing value direct to consumers through an array of benefits in healthcare, discounts, security, personal property and personals. Members may access their benefits at TodaysEscapes.com. With broad online and offline distribution capabilities, Adaptive Marketing offers its corporate client partners effective tools to enhance market presence, strengthen customer affinity and generate additional value through programs such as AP9 TodaysEscapes.
###