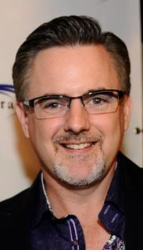 Castrol provides us another great product line in our toolkit as we continue to grow our business here at Apache Oil
Pasadena, Texas (PRWEB) June 27, 2012
BP Lubricants USA Inc., in its continuing efforts to strengthen their Distributor Network in the Houston, TX marketplace, has awarded a non-exclusive distributor agreement for packaged and bulk lubricants to Apache Oil Company located in Pasadena Texas. The addition of Castrol automotive and heavy duty lubricants provide Apache a great premium product line to help current and new customers keep equipment on the road, and on the job, cost effectively.
"Castrol provides us another great product line in our toolkit as we continue to grow our business here at Apache Oil", commented Kenny Isbell, Vice-President of Apache Oil Company. "We look forward to communicating about this premium offering with our customers and anticipate a strong response when we tell them about this great brand, with a performance heritage, coupled with Apache's great services and market execution. Castrol Lubricants fill an important portion of the products and services Apache Oil Company provides its customers, and we look forward to a long a successful partnership with BP Lubricants USA".
Look for more information on Castrol Lubricants and the other great products and services offered by Apache Oil Company at http://www.apacheoilcompany.com.
About Apache Oil Company:
Apache Oil Company, located in Pasadena, Texas, is a family owned and operated business that began its operations in 1971 with a small office, minimal warehouse and one steel tank truck. Now, Apache Oil Company's premises covers an area large enough to house their home office, a 30,000 square foot warehouse, and over forty trucks, all to provide excellent service, with quality products, directly to our customers. We offer our assistance with your lubricant and fuel needs, 24 hours a day, 7 days a week, 365 days a year. We mainly service the Harris County and all surrounding counties in Texas.
About BP Lubricants USA Inc.
BP Lubricants USA Inc. markets premium lubricants and business–building programs to independent quick lube operators, service providers, new car dealers and leading retailers in partnership with our distributor partner. Our leadership brands include Castrol® GTX® — a premium conventional motor oil; Castrol® GTX® High–Mileage™ - a premium synthetic blend designed for vehicles with over 75,000 miles; the Castrol® EDGE ® line of advanced full-synthetic super premium motor oils that offer unsurpassed strength and performance; as well as our range of commercial transport lubricants. To find out more about Castrol products and programs, please call 1–888–CASTROL or log on to http://www.castrol.com/us