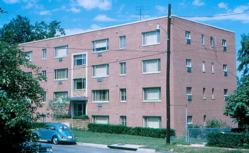 Never before have the secrets of the Master Lease Option been available to an investor without costing an arm and a leg
Fairfax, VA (PRWEB) August 22, 2012
The Master Lease Option is about to be better known, thanks to a new free 28 page report, said Lifetime Apartment Investors president Richard Geller today.
"Master Lease Options truly allow a no money down acquisition of apartment buildings," said Geller. "The Master Lease Option lets an investor take over an apartment building with no cash. Sometimes the investor even gets cash in the form of reserve accounts when taking over an apartment building using the Master Lease Option."
According to Geller, one investor recently used the Master Lease Option to take over an 84 unit building using none of his own cash. "The Master Lease Option is good for the apartment building owner and good for an investor who wants to build up a portfolio of apartment buildings but lacks the cash."
Lifetime Apartment Investors (website) today said that the free report contains everything a new investor needs to get started.
"We include the forms, the how-to, nothing is held back," said Geller. "All an investor needs to do is visit our website and we'll email them the complete report. This is a blockbuster because never before have the secrets of the Master Lease Option been available to an investor without costing an arm and a leg. This free report is completely new information based upon our success with many investors and students."
Lifetime Apartment Investors urges you to visit the website here to get your free 28 page report on the Master Lease Option method of buying an apartment building.
"We will not be able to continue offering this valuable information for free much longer," Geller said. "The demand is huge and many of our students want this information to be put back into our paid home study courses."