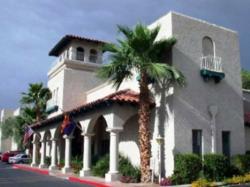 San Francisco, CA (PRWEB) October 05, 2012
The Barrington Regent is a Class B multifamily asset, built in 1985 with a total of 124 apartment units. The property is well located within the "mid-town" area of downtown Phoenix, and offers its residents a "resort-style" amenity package within an urban infill location.
According to Slaugh, "The Sponsor purchased the asset a year earlier through a "short-sale" transaction with New York Life, buying the asset for nearly half of the previous owner's basis. Having completed a recent renovation and repositioning of the asset, the new owner wanted to replace the existing floating-rate loan facility with longer term permanent debt."
Steelhead Capital packaged and marketed the financing request, and was able to secure a new 10-year, fixed-rate, non-recourse apartment loan through Freddie Mac. The interest rate was locked at 4.11% with 2 years Interest Only and provided over 25% of the original equity as "cash-out" to the partnership inside of 12 months of the original acquisition date. The Borrower was able to quickly reposition the asset and secure permanent financing with extremely attractive financing terms.
About Steelhead Capital
Since 1998, Steelhead Capital, Inc. has been a premier provider of commercial loan financing solutions and advisory services for commercial real estate investors. Steelhead Capital brings an extensive network of lending sources, structured finance experience with a focus on acquisitions, and a clear commitment to personalized customer service to investors financing properties in any of the 50 states.
For additional information about Steelhead Capital or to submit a commercial loan request, contact Peter Slaugh or visit http://www.steelheadcapital.com.