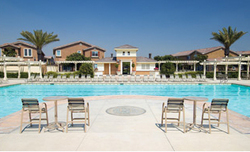 Upland, CA (PRWEB) February 3, 2010

Lewis Apartment Communities Awarded Top Customer Service Award!
Lewis Apartment Communities proudly announces that all nine neighborhood apartments in Rancho Cucamonga have been awarded the 2007 & 2008 National Multifamily Customer Service Award for Excellence. This mark of excellence is bestowed annually to companies whose customer satisfaction levels are the best in their respective industry and throughout the United States. Meeting the needs of their residents is earmarked as the forefront of a daily mission to consistently perform above anticipated expectations.
Lewis Apartment Communities is dedicated to creating environments that address the highest aspirations of the people who require distinctive living. Lewis also values its residents and consistently invests in surpassing past achievements to create exceptional apartments in Rancho Cucamonga and not just another rental property.
Lewis Apartment Communities offers nine neighborhoods of resort-style apartments in Rancho Cucamonga showcasing a multitude of spacious floorplans and stellar amenities to entice the most discriminating resident. Community Centers and sparkling swimming pools paired with pet friendly, athletic and non-smoking facilities create the feeling of home.
All Lewis apartments in Rancho Cucamonga are thoughtfully located within
award-winning school districts encompassing academic instruction from elementary through collegiate level studies.
Within close proximity to shopping and services, a new standard of excellence emerged with the opening of Victoria Gardens, an innovative approach to all things entertainment. Shop al fresco, escape to an afternoon movie or dine at a plethora of casual to elegant eateries. Anchored by the Victoria Gardens Cultural Center, creative enthusiasts will delight in a potpourri of year round music and arts events.
Strategically positioned just minutes from the surrounding Lewis apartments in Rancho Cucamonga is Ontario International Airport. Increasingly favored by travel buffs wishing to avoid the delays and congestion of LAX, they are ranked one of the best alternative airports in the United States by Forbes.com since 2003.
For more information regarding the nine masterfully designed Lewis Apartment Communities and to inquire about move-in ready specials, visit online at http://www.lewisapartments.com.
###