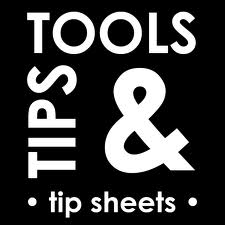 Boston, MA (PRWEB) January 29, 2013
Renters of apartment or condominiums can feel particularly vulnerable to home security threats. Renters may even feel as if they have no control over their safety and security when they are at the mercy of a landlord or rental company, but in fact there are a number of steps renters can take to make their home safer and more secure.
Apartments and condominiums often face increased security threats over single family homes, for a number of reasons, from old, outdated locks and doors, to ground floor windows that make a break-in that much easier for a burglar or criminal.
For renters, it's important to take the safety and the security of their home into their own hands. The security experts at SecuritySystemReviews.com, a site dedicated to reviewing home security systems, created a list of tips for renters who want to increase the security of their home.
1. For renters, it is possible to install home security system equipment. There are a number of wireless security system companies and cellular security system companies that cater specifically to the needs of renters. There are options to install alarms and other security systems without drilling holes, using wires, or making any other permanent changes to the property. These wireless and cellular systems offer all the security, including constant monitoring, without difficult installations. When it comes to selecting equipment, there are a number of DIY security systems available, as well as cheap security system equipment that can be easily installed, and taken to a different location, if the renter chooses to move.
2. Unless there is a specific reason to select a ground floor apartment, it's wise to choose a unit on a higher level. Ground floor apartments are much more susceptible to break-ins. If a renter does have to opt for a ground-floor apartment, the individual should ensure that the windows are properly secured. It's even a good idea to choose a unit with windows covered by bars that open from the inside only.
3. Renters should form relationships with neighbors. This is vital when living in a complex of apartments or condominiums. When a renter gets to know the neighbors, it's easier to create a community watch-type system, and also to know who the strangers are, should a resident see unfamiliar people in the area.
4. Before moving in, renters should check with the landlord to ensure that the locks have been rekeyed or replaced since the previous tenant moved out. This is important so that the old tenant doesn't have access to the home of a new renter, and it's also important to make sure the locks on the door are solid deadbolts.
5. Choose an apartment with a peephole in the door. A peephole is a great way to prevent unwanted visitors, and many apartment doors are already equipped with a peephole. When moving into a unit with a peephole, it should be designed so that the renter can easily see outside, without anyone outside being able to see in.
About the Company
SecuritySystemReview.com is a website dedicated to providing comprehensive reviews of security systems and alarm companies, to help consumers make informed safety and security decisions. Their reviews are unbiased, and provided by trained security experts.