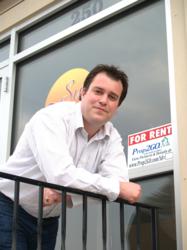 Our site's objective is to assist local property listings companies achieve a greater traffic base without the extra marketing costs
Saint John, New Brunswick (PRWEB) June 30, 2011
Internet company Prop2Go announced that they are allowing third party internet listings companies to publish their apartment and property listings on Prop2Go's website. The company has been planning this strategic decision for a number of months and believes the timing is right to provide this service throughout the United States and Canada.
The benefits for third party companies are significant since it allows regional companies the chance to display their apartments for rent or houses for sell in a broader market. Prop2Go provides a global reach for local real estate companies that otherwise may not have had the resources to undertake such an endeavor. Although internet has no physical borders, most major search engines will only return results that are applicable to a user's geographical area. As a result, it is sometimes difficult to find property information in different parts of the world. For example, doing an online search for "Apartments for Rent in New York" while you are located in Toulouse, France, is very unlikely to produce the desired results.
This is where Prop2Go's software has a significant competitive advantage. Their software is designed to perform well in search engine rankings for local communities, while at the same time giving users the ability to find their information in other parts of the world without jumping to another website. In addition, Prop2Go is giving local real estate and property managers the ability to not only list and promote their listings, but to also place reciprocal links back to their site. "Our site's objective is to assist local property listings companies achieve a greater traffic base without the extra marketing costs," states Jason Richard, founder and CEO of Prop2Go, "From a user perspective, this is great tool since it provides detailed information about who is dealing in properties in their specific area."
It is a well-known fact the competition is fierce in the real estate market, and that profit margins are continually being squeezed. Any tool that can help increase a company's online exposure without increasing their operating cost is well accepted in this type of industry. "Many local companies like our website because it is helpful and there's no cost to publish their listings on the site." Unlike standard directories, Prop2Go provides users with a directory of property management, internet listings websites, as well as realtors that is always dynamic and detailed. Users can see what information they have to provide in addition to just their name and contact information.
In the last 12 months, the company has gone through an internal metamorphism that affected the business model, culture, and vision of the company. "The decision to allow internet listings sites to publish their information on our site is a result of a strategic change at Prop2Go," describes Jason, "We looked at our core competency and we wanted to do something different." The company believes it has enough visitor traffic to entice local companies to jump onboard the program.
For more information, please feel free to contact Jason Richard at http://www.prop2go.com
###