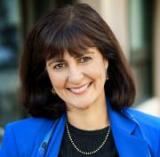 San Francisco, CA (PRWEB) February 19, 2013
Aperian Global, a leading provider of consulting, training, and web tools for global talent development, today announced the appointment of Laurette Bennhold-Samaan as chief operating officer. In addition to her new role of COO, she will retain her strategic planning role for the Global Mobility practice area at Aperian.
Bennhold-Samaan's operational mandate is to provide leadership, management, and vision to ensure Aperian Global's continued financial strength and operating efficiency while putting in place new systems and strategies to grow the company.
"Since joining us in March of 2011, Laurette has been invaluable as a member of our senior executive team and has had a very positive impact on the business," said Ernest Gundling, president of Aperian Global. "She has the demonstrated ability to build upon our business and contribute to Aperian Global's long-term goals."
Bennhold-Samaan has over twenty-five years of experience managing international mobility for world-class organizations such as Accenture, the World Bank, Honda of America, and the Peace Corps. Her expertise includes business alignment, strategic planning, policy development, training management, and partnering with corporate, government, educational, and international organizations. Bennhold-Samaan has co-authored a number of intercultural training books and delivered training and coaching programs in over 50 countries. She was born in Egypt, lived in Nigeria, and has worked in Germany, Canada, and the U.S. She holds a Master's degree in International Affairs focusing on cross-cultural communications and international business and is currently based in Washington, DC.
Of her appointment, Bennhold-Samaan said, "It is my privilege to assume this leadership role at Aperian Global, a company on the cutting edge of global talent management. Helping our clients to develop a global mindset is key for successful international business. I look forward to growing our global business in collaboration with our dynamic leadership team."
# # #
About Aperian Global
Aperian Global provides consulting, training, and web tools for global talent development. Aperian Global's flagship product, GlobeSmart®, is a tool that has had over 400,000 registered users in 125 organizations worldwide and provides ready access to detailed information on how to conduct business effectively with people from around the world. Founded in 1990, the company has partnered with our clients in more than 85 countries and has worked with more one-third of the Global Fortune 100, delivering over 2,000 workshops in 25 languages in the last year. The company has offices in Bangalore, Boston, Kolding, Paris, San Francisco, Shanghai, Singapore, and Tokyo. For more information, visit http://www.aperianglobal.com.