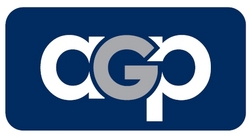 I am excited to join the AGP Global Aviation team and to work with the AGP senior leadership group. I'm also looking forward to expanding the services we offer to our Texas and Oklahoma clients and to developing our international reach in the aviation sector
Dallas, TX (PRWEB) August 5, 2009
AGP expands aviation practices in Houston, Texas. "We are pleased to announce that AGP has appointed John Stone as Managing Director of our Houston AGP Global Aviation Division. John's experience as a pilot, coupled with his business experience in structuring insurance and risk management programs for his aviation clients, fits very well into our company strategy of sales growth and superior service to our aviation clients in Texas and Oklahoma. His degree in insurance and risk management, as well as being a former risk manger, and later as a broker in a global firm, positions John uniquely to work with a variety of aviation sector clients, and our AGP professional staff", states Gary Griffith, Chairman and CEO of AGP.
"I am excited to join the AGP Global Aviation team and to work with the AGP senior leadership group. I'm also looking forward to expanding the services we offer to our Texas and Oklahoma clients and to developing our international reach in the aviation sector," stated John Stone.
Headquartered in Dallas, AGP provides creative solutions to its corporate clients in the areas of domestic and international brokerage and risk management consulting, as well as employee benefits and human resources consulting and outsourcing, and actuarial services. Apex works with more than 63 partners in 55 countries through its participation in WBN, Ltd, the largest privately owned insurance broker network.
For more information, Contact:
Gary Griffith
Apex Global Partners
9400 North Central Expressway, Suite 1400
Dallas, Texas 75231
214.871.0404
http://www.agpins.com
###