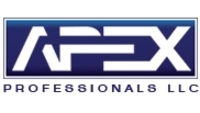 A declining economy and rising debts have Americans rethinking their financial priorities. We provide an invaluable service in times like these. Think of the families trapped by Timeshare contracts after losing a job or defaulting on a mortgage. We can help
Ferndale, WA (PRWEB) March 9, 2009
On Monday, March 9th, Apex Professionals LLC announced an aggressive plan to expand to seven U.S. states in one weekend. An aggressive four-day campaign, to give bewildered timeshare owners new information and options, begins on March 20th, 2009 in Arizona, Michigan, New York, New Jersey, Arkansas, and Virginia.
"A declining economy and rising debts have Americans rethinking their financial priorities. We provide an invaluable service in times like these. Think of the families trapped by Timeshare contracts after losing a job or defaulting on a mortgage. We can help," said an Apex Professionals LLC employee.
More than ever before in the history of the Timeshare Industry:

Resorts are being forced to raise maintenance fees.
Timeshare weeks are going to waste because of increased travel costs.
Owners are receiving special assessments to cover resort deficits.
The Timeshare resale market is disappearing because people can't afford the binding contracts.
To supplement this campaign Apex Professionals LLC has produced to new resources for consumers to educate themselves on the current state of the Timeshare Industry. These include a newly designed blog found at http://www.apexprofessionalsllc.org/ and a series of short videos which may be viewed at Apex Professionals' new YouTube channel. Apex Professionals LLC encourages consumers and timeshare owners to review these and learn the facts.
If, like thousands of timeshare owners, you are looking for an immediate solution to your timeshare woes, you'll be happy to know that Apex Professionals LLC will be coming to a city near you. Apex Professionals has yet to announce all the cities they will be in during that four-day period between March 20th & 23rd, but as the date approaches you can call them Toll Free at 866-950-5713 or visit them online at http://www.apexprofessionalsllc.com/.
Apex Professionals LLC specializes in saving timeshare owners from their rapidly rising-costs in maintenance fees and unnecessary assessment costs by making instant offers to take over their timeshare arrangements. Contact Apex Professionals LLC for a quick solution to your timeshare problems:
Apex Professionals, LLC
LLC 200 S. Virginia Street 8th Floor
Reno, Nevada USA 89501
Telephone Toll Free: 1-866-950-5713
# # #