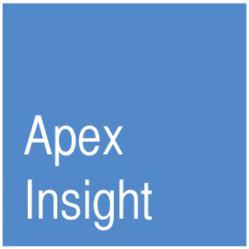 Customers see the strengths of the IFM model, in particular, the single point of contact. But they also highlight weaknesses and feel IFM can not yet consistently meet the most demanding requirements, such as those of hospitals.
London (PRWEB UK) 31 January 2013
Apex Insight's discussions with customers who have experience of IFM arrangements found that they value having a single point of contact and, in most cases, feel their arrangements have met their service quality objectives. But they also highlight areas for improvement and the merits of alternative forms of provision – in particular for more demanding needs.
This facilities management market study involved in-depth interviews with 15 senior-level customers who have – or recently had – IFM contracts with providers including MITIE, ISS, Balfour Beattie Workplace, Initial and OCS. It explored what works well and what does not, customers' future intentions and whether they see IFM as the right model for public sector roll-out.
The customers we spoke to regarded being able to call on one supplier who could sort out a wide range of problems as very important, saving them significant management time and cost. Most customers felt that their service providers from the IFM market had achieved the service quality objectives that they had set and that providers deliver consistently to a good standard across a broad range of soft FM services.
However, some customers reported finding IFM providers struggle to cope with some more demanding requirements. This included more technical hard FM areas and also those environments, such as hospitals, where services are more critical to outcomes than in, say, an office environment. The culture of IFM providers – felt to involve satisfying, rather than delighting, customers – was also criticised.
Most customers accepted the need, and even desirability, of IFM industry providers bringing in sub-contractors for specific tasks – and recognised that their buying power delivered benefits when they did so. But there was some resistance to the 'broker' model – under which an IFM provider outsources delivery to a broad range of sub-contractors – from customers who felt their provider had not added enough value to justify a mark-up of 2-3%.
Unexpectedly, the majority of customers we spoke to felt that IFM had not met their cost-saving objectives. Several counselled against adopting IFM purely to achieve cost savings believing that better management of operations was more likely to succeed.
In-sourcing is considered by a significant proportion of customers to be a valid and cost-effective alternative. Most believe it would be feasible if they invested in building up in-house skills and, interestingly, did not see contracts to be a barrier, given notice periods and break clauses. Those who had brought services back in-house did not appear to have regrets.
When we asked if IFM was right for the public sector a common answer was 'Probably, but not yet' Some of the leading players who have recently made acquisitions to broaden their service range were felt to need a bit more time to bed down to enable them to consistently deliver quality service via a single point of contact.
"This work showed us that customers see the strengths of the IFM model, in particular, the single point of contact." says Frank Proud, director of Apex Insight. "But they also highlight weaknesses from their experience and feel there is more work to be done before IFM can consistently meet the most demanding requirements, such as those found in public service settings like hospitals."
The full facilities management market report: "UK Integrated Facilities Management: Market insight report" is available at apex-insight.com.
Topics covered:
Definitions of the market
History
Segmentation
International comparisons
Market size and growth
Market price and productivity trends
Market drivers
Competitive landscape
Market characteristics
Value drivers
Consolidation
FM market forecast
Satisfaction with IFM arrangements
Objectives of IFM arrangements
Extent to which cost and service objectives met in practice
Supplier selection
Future intentions
Supplier switching behaviour
In-sourcing IFM arrangements
Own staff vs. use of sub-contractors
Advice for those considering IFM
Should the public sector embrace IFM?
Specific needs of hospitals
Companies mentioned:

Serco
Compass
MITIE Group
Amey
Vinci
Sodexo
Babcock International
Kellogg Brown & Root
Johnson Controls
ISS Facility Services
Imtech
OCS Group
Balfour Beatty Workplace
Interserve
Skanska Rashleigh Weatherfoil
Aramark
SPIE Matthew Hall
Emcor Group
Morrison Facilities Services
Carillion Services
Integral
Norse Group
Capita Symonds
G4s Integrated Services
Resource Services Group
Kier Facilities Services
Seddon Property Services
Turner Facilities Management
Pinnacle PSG
SGP Property and Facilities Management
Initial Facilities Management
BAM Construct
Robertson Facilities Management
About Apex Insight:
Apex Insight is an independent provider of research, analysis and advice covering business services markets in the UK and Europe. The team who produced this study have extensive experience in advising mangers of, and investors in, business services providers.