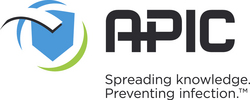 We are proud to honor our award recipients for their hard work, leadership and success in preventing infections and saving lives. They inspire us enormously.
Washington, DC (Vocus) February 23, 2010
Building on its nearly 40 years of leadership and commitment to reducing the risk of healthcare-associated infections, the Association for Professionals in Infection Control and Epidemiology (APIC) today announced 12 recipients of the 2010 "Heroes of Infection Prevention" Award. The recipients include individuals and groups who have worked tirelessly to prevent infections and improve patient safety.
The following individuals and groups are being recognized:

Gail Bennett, RN, MSN, CIC – ICP Associates, Rome, Ga.
Stephanie Brooks, RN, BSN, CIC – Mercy Health Partners, Knoxville, Tenn.
Nancy Church, RN, MT, CIC -- Providence St. Vincent Medical Center, Portland, Ore.
Janet Johnson, BSN, RN, MSAS, CIC -- Avera Sacred Health Hospital, Yankton, S.D.
Brian Koll, MD, FACP -- Beth Israel Medical Center, New York, N.Y.
Kathleen Lucente, MT, RN, CIC -- Paoli Hospital, Paoli, Pa.
Nan Maddox, RN, BS, CIC -- Wellstar Kennestone Hospital, Marietta, Ga.
Faisal Masud, MD, FCCP -- Methodist DeBakey Heart and Vascular Center, Houston, Texas
Mary Buchanan, BSN, ARNP-BC, CIC and Ted Newton, RN, BS, BSN, MHA, CIC, CHSP -- Dwight David Eisenhower Army Medical Center, Fort Gordon, Ga.
Northeastern Infection Control Educators (NICE) -- Princeton, N.J.
Julie Spallino, CAN, CRCST, AGTS -- Kindred Hospital Las Vegas-Flamingo,
Las Vegas, Nev.

Wisconsin Division of Public Health Healthcare Worker Influenza Vaccination Improvement Team -- Wisconsin Division of Public Health, Bureau of Communicable Diseases and Emergency Response, Madison, Wis.
"From eliminating central-line bloodstream infections in the neonatal intensive care unit, to organizing statewide HAI prevention initiatives, to improving employee influenza vaccination rates -- this year's Heroes demonstrate what improvements in patient safety can be accomplished when focused commitment and unrelenting determination coexist," said APIC's 2010 President Cathryn Murphy, RN, PhD, CIC. "We are proud to honor our award recipients for their hard work, leadership and success in preventing infections and saving lives. They inspire us enormously."
APIC established the Heroes of Infection Prevention Award in 2005 to recognize infection preventionists who have served their profession in an outstanding manner. The 2010 Heroes receive complimentary registration to the 2010 APIC Annual Conference in New Orleans and will be honored at an Awards luncheon on July 12. They also will be featured throughout the year on the APIC website and in the association's quarterly magazine, Prevention Strategist.
APIC's mission is to improve health and patient safety by reducing risks of infection and other adverse outcomes. The association's more than 13,000 members direct infection prevention programs that save lives and improve the bottom line for hospitals and other healthcare facilities around the globe. APIC advances its mission through education, research, collaboration, practice guidance, public policy and credentialing. Visit APIC online at http://www.apic.org. For consumer-related information, visit http://www.preventinfection.org.
# # #