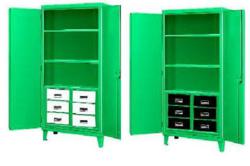 Take Ten Percent Off on any normally priced item online at www.apluswhs.com until Dec 25 ,2011. Merry Christmas
(PRWEB) December 12, 2011
A Plus Warehouse is a national distributor of storage cabinets and gym lockers, as well as a wide range of material handling equipment. This time of the year, we find that customers are running low on their budgets but still need warehouse equipment. To help with this A Plus Warehouse are offering the 2011 Santa discount. For any item purchased between now and December 25 , 2011 - A Plus Warehouse is offering a ten percent discount from the normal price. This offer should prove compelling for everyone
There are many reasons to consider taking advantage of this offer. First of all , saving money is always a great idea. Additionally , the a Plus Warehouse staff is courteous and will help in the process.
Some items that are popular this time of year include industrial heaters , and drum heaters. Other items have no seasonal demand , such as storage cabinets and conveyors. Whatever the requirement , there is always the commitment to service by the trained A Plus Warehouse staff
A Plus Warehouse is a nationwide dealer for warehouse equipment including lockers and storage cabinets, and we wish you a Merry Christmas!
###