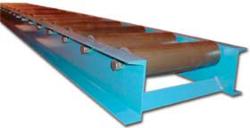 I was working in my basement with my annoying crying baby and look at us now!
New York, New York (PRWEB) June 12, 2013
It was 17 years ago today when A Plus Warehouse opened its doors. Ed Stairman president of A Plus Warhouse clearly remembers, "I was working in my basement with my annoying crying baby and look at us now!" In tribute to A Plus Warehouse's 17'th anniversary the company presents the seventeen reason customers love A Plus Warehouse.
1- Outstanding Sales Support- When speaking with a sales person at A Plus Warehouse customers trust it is also a trained professional.
2- Wide Range of Products- From Conveyors to Lockers A Plus Warehouse fulfills every materials handling need.
3- Nationwide- From California to Massachusetts!
4- Products delivered in a timely manner.
5- International- especially Canada. A Plus Warehouse even offers a special Canada line.
6- Inexpensive- A Plus Warehouses offers a lower price for better quality.
7- Easy to Use Website- A Plus Warehouse wants the customer to have a pleasant experience not to get confused.
8- A Big enough company to handle orders yet small enough to care for every single customer every time.
9- Premier Lines including but not limited to Penco Products and Hallowell List.
10- Customers love A Plus Warehouses Big Blue line. This is because all Big Blue products are all welded and come in several different colors free of such. Such colors include Dark Blue( most common for Big Blue products), Light Blue, Orange, Beige, Putty, Yellow, Dark Green, Vista Green, Black, Dark Brown, Red, White, and Grey. This is very unique to A Plus Warehouse.
11- A Plus Warehouse has many popular Work Benches. A customer favorite is the As Long As You Like it Work Benches. These Unique Benches allow a customer to go literally as long as they please. The As Long as You Like it Work Benches have a 12 gauge steel top but can also be available with hard board mounted to the steel top if requested. This product similar to the Big Blue, is available in many different colors.
12- Another popular A Plus Warehouse Workbench is the Turnkey packing station. This item is extremely convenient customers say. This item is also known as "your bench in a box." It is fully accessorized with shelves, spool holder, dividers, power supply, and a shop light. This item is also easy to order with one part number for a full unit.
13- Storage Cabinets are popular as well. One of A Plus Warehouses more popular Storage Cabinets is the Extra Heavy Duty Storage Cabinet. This is in the Big Blue line ( refered to in # 10). This Cabinet has a 1,500 pound capacity per shelve and is 12 gauge. The cabinet is also all welded.
14- While on the topic of Storage Cabinets, the Heavy Duty Ventilated Hallowell Cabinets are a favorite especially for athletes. This has an attractive charcoal color and includes a high security Cremone Turn Handle. It also includes four heavy duty adjustable shelves.
15- A Plus Warehouse also offers a wide array of conveyors. If a customer is looking for a more heavy duty Conveyor they have come to the right place. A Plus Warehouses Heavy Duty Roller Conveyor is yet another popular item. It has a 540 pound capacity per roller. Conveyor stands have a 3,000 pound capacity, yet 6,000 pound capacity is also available upon request.
16- The Stainless Steel Roller Conveyor is U.S.D.A approved for handling food equipment and other wash-down operations. This is ideal for a customer in food service.
17- A Plus Warehouse has been doing an amazing job for seventeen years, and will continue doing so.