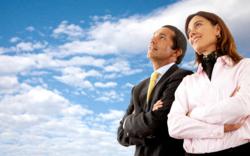 San Francisco, CA (PRWEB) October 28, 2011
The Information Security experts at BizCloud® compiled a list of tips to help SMBs keep their sensitive data secure and protect their business from financial damage that is caused by accidents or data security breaches. The number of security breaches dramatically increased in 2011, with cases such as LulzSac, Epsilon and Sony PlayStation. These massive data breaches have raised awareness among companies about the necessity to employ all preventive measures to protect their business-critical data from malicious attacks.
Data is the most valuable asset of any organization and without proper security in place it can be exposed to security breaches and threats caused by hacking, malware, accidental data deletion, natural disaster, spyware, malware , unauthorized access, phishing attacks, and more. Loss of confidential data can have serious implications for the business and negatively affect business reputation and revenue.
Essential Tips to Protect Business Data:
Risk Assessment. The most fundamental step for improving the security of business data is to conduct a risk assessment of a company's online and operating systems to identify the potential threats.
Identify Sensitive Data. Identify business-critical data and systems that need to be separated from the rest of the data and network for additional security.
Security Policy. Create an IT security policy and outline the rules that need to be followed in order to minimize both internal and external IT security risks.
Educate Employees. Employees should have a basic knowledge of cyber security and understand the security practices that the company employs, including limiting some of their user privileges that are seen as a potential threat to data security.
Install and regularly update antivirus programs on all computers to protect data from malware programs such as viruses, worms, Trojan horses and countless other threats.
Install and regularly update anti-spyware programs and firewall software on all computers.
Firewalls are used to separate a company's internal network from the Internet, examining and filtering potentially harmful data that enters or leaves the network.
Encrypt sensitive data. Data encryption increases the chances of information remaining uncompromised in the event of data breach. Encryption programs scramble data in order to make it unreadable until the user enters a password or encryption key to unlock it.
Keep Company Website Secure by Using Secure Sockets Layer (SSL). If a company is selling products and services and collecting customer information on their website, using SSL is advisable. This means that the data traffic between client computers and the web server is encrypted during communication over the Internet.
Use strong passwords. All employees should use strong passwords (combination of numbers and symbols) and change them at least once every 2 months. When passwords are broken, an organization's business data is exposed to risk.
Data Backup. Making backup copies of all important data should be a regular practice of every SMB. It is recommended that the copies are made once a week and kept off-site in a secure location. This will ensure that critical data is not lost in the case of a hard-drive failure, attack, or natural disaster. Another option for storing off-site backups is using online back-up services.
Use rights management software. Content rights management software is used to encrypt files, enforce access and limit usage privileges such as forwarding, editing and printing.
About BizCloud®
Based in San Francisco, California, with offices in Europe and Asia, BizCloud® (http//BizCloud.net) is focused on technology and cloud innovations to assist businesses in Sales, Marketing, Operations and Engineering solutions customized to individual business needs. BizCloud® has mastered the art of integrated delivery alliances of cloud computing infrastructure, BPM platforms, business applications and service delivery organizations to deliver large inclusive customer outcomes for business owners. BizCloud® utilizes the latest breed of Infrastructure as a Service (IaaS) and Software as a Service (SaaS) products thus passing on a tremendous value to clients. BizCloud is a registered trademark.
###