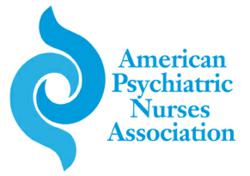 Arlington, VA (PRWEB) July 11, 2012
The American Psychiatric Nurses Association has released a new online CNE podcast, Military Mission, Culture, and Psychopharmacologic Considerations, as a part of its dedication to military mental health and participation in the national Joining Forces initiative. The association is committed to enriching nursing education to ensure that current and future nurses are educated and trained in the unique clinical challenges and best practices associated with caring for military service members, veterans, and their families.
Presented by Commanders Sean P. Convoy, PMHNP, BC and Jean F. Fisak, NC, USN, PMHCNS-BC at the APNA 10th Annual Clinical Psychopharmacology Institute this past June, the 2-hour presentation discusses specific military missions and cultural considerations associated with military service; examines common stressors and the influence of mental illness stigma within the military; and introduces service specific prevention and intervention models. During the session CDR Convoy and CDR Fisak also summarize the rules of engagement for prescribing psychotropic medications to military service members. The podcast is available for 2.0 continuing nursing education contact hours in pharmacology and can be accessed via the APNA eLearning Center. To learn more about the session and to register, visit http://elearning.apna.org/session.php?id=9221.
Military Mission, Culture, and Psychopharmacologic Considerations is offered as a precursor to APNA's 2012 CPI Online podcasts series in the APNA eLearning Center. Within the next month, many of the session recordings from the 10th Annual CPI conference in Reston, VA will be released as podcasts in the APNA eLearning Center's "Psychopharmacology" section. These sessions will be available for purchase a la carte at APNA Member and Nonmember rates. Full conference attendees of the 2012 Institute will have access to these podcasts (and CE for sessions missed on-site) for free through Attendee Bonus Points in the eLearning Center. These podcasts can be listened to via online streaming or can be downloaded as an MP3 file, offering a flexible way for nurses to access and earn psychopharmacology continuing education.
CDR Convoy and CDR Fisak were received extremely well by attendees at the conference in June and will be presenting a session on military culture and the stress injury continuum at the APNA 26th Annual Conference in Pittsburgh, Pennsylvania. This 2-hour pre-conference, available for pharmacology contact hours, will be on Wednesday afternoon, November 7th. To register for the conference, visit http://www.apna.org/AnnualConference. Members of the Military, Reserves, or National Guard on active duty receive substantial discounts on conference registration fees.
###
The American Psychiatric Nurses Association is a national professional membership organization committed to the specialty practice of psychiatric-mental health nursing and wellness promotion, prevention of mental health problems and the care and treatment of persons with psychiatric disorders. APNA's membership is inclusive of all psychiatric mental health registered nurses including associate degree, baccalaureate, advanced practice (comprised of clinical nurse specialists and psychiatric nurse practitioners), and nurse scientists and academicians (PhD). APNA serves as a resource for psychiatric mental health nurses to engage in networking, education, and the dissemination of research.
The American Psychiatric Nurses Association is accredited as a provider of continuing nursing education by the American Nurses Credentialing Center's Commission on Accreditation.