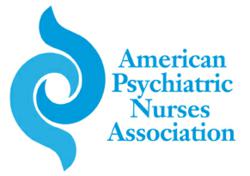 (Vocus/PRWEB) January 27, 2011
The American Psychiatric Nurses Association issues a position statement on Electroconvulsive Therapy (ECT). The statement asserts that ECT is a proven therapy and that further clinical trials are not necessary to establish its safety and efficacy. "APNA believes that ECT operated by properly trained professionals and in circumstances of medical necessity offers patients with severe depression an option that would otherwise be unavailable."
On January 27 and 28, 2011, the Food and Drug Administration Medical Devices Advisory Committee will make recommendations regarding the possible reclassification of devices used in electroconvulsive therapy. The association urges the FDA to classify appropriately such devices to ensure that ECT remains an available treatment and that ECT devices function safely and in the manner intended.
APNA strongly backs psychiatric mental health nursing's professional commitment to protect the right of psychiatric mental health patients to access treatments whose efficacy has been established by solid evidence while also preserving patients' safety. APNA stands ready to assist in the development of standards of practice in the proper application of ECT.
The American Psychiatric Nurses Association is a national professional membership organization committed to the specialty practice of psychiatric-mental health nursing and wellness promotion, prevention of mental health problems and the care and treatment of persons with psychiatric disorders. APNA's membership is inclusive of all psychiatric mental health registered nurses including associate degree, baccalaureate, and advanced practice (comprised of clinical nurse specialists and psychiatric nurse practitioners). APNA serves as a resource for psychiatric mental health nurses to engage in networking, education, and the dissemination of research.
###