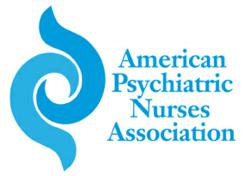 "We continue to stress the importance of PMH-CNSs being able to operate within their full scope of practice."
Arlington, VA (PRWEB) August 16, 2012
The American Psychiatric Nurses Association (APNA) actively participated in the National Task Force on Quality Nurse Practitioner Education (NTF), convened by the National Organization of Nurse Practitioner Faculties (NONPF) and the American Association of Colleges of Nursing (AACN) to revise and review the Criteria for Evaluation of Nurse Practitioner Programs. After extensive review, the NTF recently released the 4th edition of the criteria, which APNA has endorsed.
The Criteria for the Evaluation of Nurse Practitioner Programs provides a basis for evaluating nurse practitioner programs across the United States. The NTF, composed of representatives from various nursing organizations, periodically reviews and updates the criteria in order to ensure its relevancy and clarity. Susie Adams, PhD, RN, PMHNP-BC, PMHCNS-BC, FAANP, current Member at Large on the Board of Directors, served as APNA's representative on the task force.
APNA in particular applauds the NTF for several revised sections within the new criteria that indicate support of psychiatric-mental health clinical nurse specialists (PMH-CNSs). "As a CNS myself, I greatly appreciate the voice that has been given to CNSs throughout the review and revision process, as well as the consideration given to CNSs within the new criteria" says APNA President Marlene Nadler-Moodie, MSN, APRN, PMHCNS-BC.
APNA continues to stress that the Advanced Practice Registered Nurse (APRN) Consensus Model does not require currently certified APRNs to attain new or additional certification. In the event that an individual with PMH-CNS certification voluntarily seeks psychiatric-mental health nurse practitioner (PMH-NP) certification, consideration is to be given to their previous education. This position is supported by all the organizations, including APNA, which endorsed the Model and is further evidenced by their endorsement of these new criteria.
"We have endorsed the Consensus Model for APRN Regulation, and though this points to NPs for the future of psychiatric mental health nursing," says Nicholas Croce Jr., MS, Executive Director of APNA, "we continue to stress the importance of PMH-CNSs being able to operate within their full scope of practice."
###
The American Psychiatric Nurses Association is a national professional membership organization committed to the specialty practice of psychiatric-mental health nursing and wellness promotion, prevention of mental health problems and the care and treatment of persons with psychiatric disorders. APNA's membership is inclusive of all psychiatric mental health registered nurses including associate degree, baccalaureate, advanced practice (comprised of clinical nurse specialists and psychiatric nurse practitioners), and nurse scientists and academicians (PhD). APNA serves as a resource for psychiatric mental health nurses to engage in networking, education, and the dissemination of research.
The American Psychiatric Nurses Association is accredited as a provider of continuing nursing education by the American Nurses Credentialing Center's Commission on Accreditation.