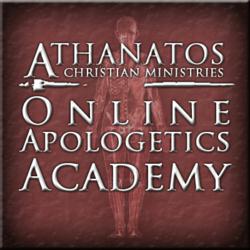 (PRWEB) October 30, 2012
In what may seem to be a timely offering in this Halloween season, the Athanatos Christian Ministry's Online Apologetics Academy is offering a new course that includes Bram Stroker's literary masterpiece, "Dracula", as one of its reading and study requirements. The course, "Literary Interpreter-Apologist: Faith mirrored in great literary productions- Dracula", is one of the electives in the academy's literary apologetics certificate program.
"Dracula", a classic Gothic horror novel written in 1897 by Irish author Bram Stroker follows the story of the modern vampire Count Dracula's preying quest from Transylvania to England. The novel spans several genres in literatures like horror fiction, gothic novel, and vampire literature and has since been the inspiration for several movies and other literary works.
However, the course is not meant to be a study of the horror theme story in the context of Christianity, but rather a way to churn out issues for discussion and inspiration in the study of Christian Apologetics. Apologetics is defined as the defense of the Christian faith. Course designer and facilitator Debbie Thompson explains that, "The goal of this course is to go beyond enjoying the story on its own as a story and to think about it through Christian eyes, more specifically, to see how it comments on typical Apologetic issues."
Moreover, this 6-weeks course has other selected required readings such as "A Skeleton in God's Closet" by Paul Maier, and "New Evidence Which Demands a Verdict" by Josh McDowell. It is offered year round and costs only $100.