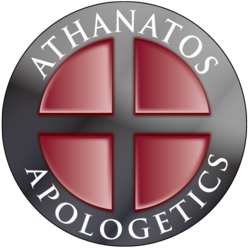 Holmen, Wisconsin (PRWEB) February 26, 2013
Athanatos Christian Ministries (ACM) announces the release of their apologetics themed app. Produced with the support of the app innovators at Page Foundry, users can now get apologetics content on any device that has the Droid operating system. ACM plans on releasing the app for other platforms in the coming months.
The new app offers real time updates from apologetics blogs, Twitter feeds and Facebook pages from apologists such as Brian Auten at Apologetics315, Greg West at The Poached Egg, Roger and MaryJo Sharp of Confident Christianity, Ravi Zacharias, Stand to Reason, the Discovery Institute, the Christian Apologetics Alliance and Athanatos Christian Ministries.
Another key feature of the app allows users to access any number of apologetics works right from a phone or tablet. Not only can you find ACM's available Ebook catalog, but the catalogs of every major publisher of Christian apologetics works, as well.
The free app can be downloaded from Google Play.