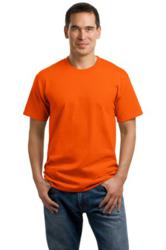 We assure you of an amazing winter shopping experience at our store. Visit our store today to find out the smartest collection of jackets and sweatshirts
Hilton Head Island, SC (PRWEB) December 04, 2012
It is possible to stay warm in spite of spending less, during the upcoming cold winter days. A huge collection of jackets and sweatshirts from top rated manufacturers is now available for wholesale prices at Apparel Manufacturers. This well known online store is acclaimed for their proficiency in creating custom designed and printed T-shirts, caps, sweatshirts, and jackets. Within a short tenure, the store has emerged as a leading online destination for people who aspire to wear something different from stereotyped, ready made garments available in most stores across the web. The new arrivals in the store include winter garments for both men and women, from some of the most reputed brands.
Amongst all winter wares available in the store, jackets from Port Authority deserve a special mention. Every seam on the Port Authority Nootka jackets for men provide superior waterproof protection to keep wearers dry and warm. These jackets are available in a wide array of attractive colors and can be purchased online for only $65.24. The Nootka ladies collection of jackets is also available for the same price. The Herrington 3- in -1 parka jackets are two separate jackets that combine to form a third one. These jackets are perfectly suited for any weather and can be decorated as per the preference of the buyer. Stylish full zip hooded sweatshirts from Sport Tek are also available now in this store for only $31.89.
Ordering a custom designed winter ware in Apparel Manufacturers is exceptionally easy and involves choosing a brand or style, selection of color, and filling up the product quantity box. The company is also offering low cost shipping facility for their customers throughout the United States. Talking about their exclusive range of jackets and sweatshirts, the CEO of Apparel Manufacturers Todd Kriney said, "We assure you of an amazing winter shopping experience at our store. Visit our store today to find out the smartest collection of jackets and sweatshirts for prices that are too good to believe".
About the Company: Apparel Manufacturers is one of the most reliable online stores for blank T-Shirts and custom printed T-Shirts. The renowned online store has just introduced an excellent range of jackets and sweatshirts.
Contact:
Website: http://www.apparelmanufacturers.com/
Email: sales(at)apparelmanufacturers(dot)com
Phone: (800)854-4129