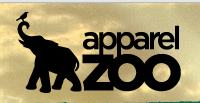 Los Angeles, CA (PRWEB) September 07, 2012
Urban hip-hop clothing stores across the nation typically offer a very limited selection of the most popular name brands. Apparel Zoo, however, recognizes the fact that while many consumers appreciate this, others prefer to choose from a variety of different styles.
As a result, its online store contains a wide selection of many different styles, so urban youth and young adults can choose what they want. Assisting in the online promotion of the store is LAD solutions, a Los Angeles-based internet marketing firm.
Apparel Zoo's online store contains items from many of the major brand names one can expect, but also from other smaller brands familiar to more select crowds. The company offers just about every type of urban-style shoe, boot, and low-top sneaker imaginable. Many are priced in a very affordable range, from around $17.99 to $32.99 – and the footwear originally retailed for $64.99 and more.
Additionally, an extensive selection of big and tall outwear is available. For the person who has a hard time finding clothing that fits, fur jackets, letterman jackets, polo t-shirts, cargo shorts, and complete clothing sets are available.
Finally, an incredibly large selection of men's tops is available at a more affordable price. Name-brand shirts that typically retail for $44.99 or more are typically priced between $12.99 and $24.99. Products available in this category include many different long sleeve shirts, a variety of button-down shirts, and thermal long sleeve shirts, designed especially for those who live in colder climates.
Customers interested in a variety of streetwear clothing styles at much more affordable prices are encouraged to visit the company's website.
About Apparel Zoo: Founded in 2011 in Los Angeles' downtown fashion district, the Apparel Zoo assists customers by providing the latest in urban clothing at an affordable price. The company has a unique approach in that it does not attempt to tell customers what style is best, but instead allows them to make their own decisions. It recognizes that different styles are popular in different locations. Men and women interested in urban clothing should visit the company's website to view their product offering.