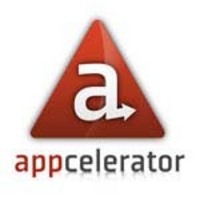 Successful iPad applications that really stand apart will take advantage of the new user interface and other native features that make the device distinct from the iPhone and Mac
Mountain View, Calif. (PRWEB) January 29, 2010
Appcelerator®, the leading platform for rapidly developing native mobile and desktop applications using web technologies, announced today that nearly 1,000 new developers signed up after the company announced that its flagship cross-platform product, Appcelerator Titanium™, would support Apple's iPad starting in February. Titanium enables web developers to use industry-standard, open-source Web technologies such as Javascript, HTML, and CSS to quickly build rich, fully native applications that run on the iPad, iPhone, Android, PC, Macintosh, and Linux platforms from a single code base.
Appcelerator will begin allowing developers to create iPad applications in an upcoming Titanium beta release in February. Developers can download Titanium today from http://www.appcelerator.com.
In demonstrating its support for the new iPad, Appcelerator said that it had successfully tested Titanium's comprehensive test suite application "Kitchen Sink" on the iPad. In a statement via Twitter on Wednesday, Jeff Haynie, CEO of Appcelerator, tweeted: "Apple iPad simulator running Appcelerator Titanium Kitchen Sink 0.9 http://bit.ly/9R3VaR ." The company anticipates that Titanium-built iPhone applications will be compatible with Apple's iPad out of the box.
Although Apple (and Appcelerator) will support direct application porting from the iPhone to the iPad, Appcelerator's recently released report, The iPad App Wave, shows that developers are looking forward to the unique features of the device. For example this would include:

Multi-touch gestures and networking that will give rise to new ways to share and interact with media or learning applications.
Business applications that will benefit from better ways to view and analyze data on the go.
Social networking applications that will tie location together with richer communication interfaces.
More insight and analysis of developer opinions can be viewed in the full report, available here: http://www.appcelerator.com/tabletappwave.
"Successful iPad applications that really stand apart will take advantage of the new user interface and other native features that make the device distinct from the iPhone and Mac," noted Haynie. "Applications in the media, entertainment, business, social networking, and education spaces will particularly benefit from the iPad's enhanced user experience capabilities, and we plan to bundle all of that native functionality into Titanium."
About Appcelerator
Appcelerator enables web developers, ad agencies, ISVs, and enterprises to take advantage of the explosive growth in mobile, desktop, and iPad applications. The company's flagship offering, Titanium, is the only open source platform to enable cross-platform development, from a single codebase, at web development speed for these three platforms. Appcelerator's customers can leverage their exiting skills and open, industry standard technologies to decrease time-to-market and development costs, increasing customer adoption and revenues, and enjoying greater flexibility and control. For more information, please visit http://www.appcelerator.com.
Appcelerator is a registered trademark of Appcelerator, Inc. Appcelerator Titanium is a trademark of Appcelerator, Inc.
Press Contact:
Carmen Hughes
Ignite PR
carmen(at)ignitepr(dot)com
Tel: 650.227.3280 ext. 1
Cell: 650.576.6444
# # #