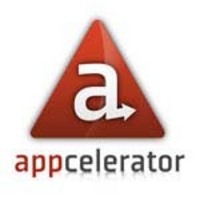 Many of our developers, large and small have been eagerly anticipating BlackBerry support
Orlando, Fla. (PRWEB) April 28, 2010
Appcelerator®, the leading platform for rapidly developing native mobile, desktop, and iPad applications using web technologies, today announced Titanium beta support for the BlackBerry platform. Web developers already use Titanium to create rich native applications for the iPhone, Android and iPad. With today's announcement, Appcelerator expands its cross-platform solution to include BlackBerry – the nation's top-selling smartphone.
According to a March 2010 survey (http://www.appcelerator.com/mobile-developer-survey/) taken by Appcelerator, 43% of developers are interested in creating applications for BlackBerry. That's a two-fold increase in just two months, during which time RIM saw a significant increase in awareness of next-gen platform capabilities, in particular the number of rich APIs available to developers to create new applications.
"Many of our developers, large and small have been eagerly anticipating BlackBerry support," said Jeff Haynie, CEO of Appcelerator. "With the BlackBerry Beta, Titanium developers gain a full-featured, rich environment for creating native apps that leverage BlackBerry's enhanced smartphone capabilities. We are delighted to offer Titanium developers native support for yet another platform on which to showcase their innovative apps."
The Titanium platform enables web developers that lack Java or Objective-C knowledge – the languages required for Android, BlackBerry, iPad and iPhone development – to create native apps quickly and easily using the JavaScript knowledge they already have. Apps made with Appcelerator's Titanium platform look, function and perform as fully native apps with native UI components, native code compilation, and native access to the device's storage, multimedia, input, and geo-location APIs.
Interest from the Enterprise
While first generation mobile apps focused heavily on games and entertainment, Appcelerator's January 2010 developer survey (http://www.appcelerator.com/tabletappwave/) indicates increasing developer interest in enterprise-type applications. Titanium developers now say business/productivity applications is the number one category of apps they would like to create. This sentiment is echoed by Appcelerator clients such as Computer Sciences Corporation (CSC), a leader in providing technology-enabled solutions and services, which is looking forward to leveraging Titanium to build rich BlackBerry apps for its customers.
"CSC's customers are interested in all of the capabilities the latest generation of BlackBerry devices offer," said Jim Petrassi, managing director for systems integration and development at CSC. "We have already been using Titanium for iPhone development, and we are very much looking forward to expanding that offering to include rapid BlackBerry development on Titanium for the enterprise."
BlackBerry Beta Program
With today's announcement, Titanium Professional subscribers will be able to access the BlackBerry Beta, which includes premium support from Appcelerator's experts and professional training to get developers up to speed quickly. Beginning June 1st, Appcelerator will also grant select beta access to developers who can register their interest here: http://www.appcelerator.com/blackberry-beta.
About Appcelerator
Appcelerator enables web developers, ad agencies, ISVs, and enterprises to take advantage of the explosive growth in mobile, desktop, and iPad applications. The company's flagship offering, Titanium, is the only open source platform to enable cross-platform development, from a single codebase, at web development speed for these three platforms. Appcelerator's customers can leverage their exiting skills and open, industry standard technologies to decrease time-to-market and development costs, increasing customer adoption and revenues, and enjoying greater flexibility and control. For more information, please visit http://www.appcelerator.com or http://pitch.pe/60703.
Appcelerator is a registered trademark of Appcelerator, Inc. Appcelerator Titanium is a trademark of Appcelerator, Inc.
Press Contact:
Carmen Hughes
Ignite PR
Tel: 650.227.3280 ext. 1
Cell: 650.576.6444
###