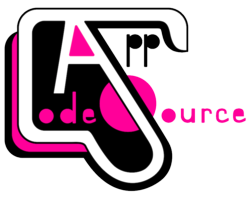 Sell, Buy & License App Source Code, Games, Music, Sound FX, Graphics & Applications for iPhone®, iPod®, iPad®, iOS®, OS X®, Mac®, Android®, Windows®, Amazon® and more!
Los Angeles, CA (PRWEB) October 15, 2012
With the recent release of iOS® 6.0 on the new iPhone® 5, many developers have begun to see a huge downslide with their app sales revenue. Some claim it has to do with the new searching, while others claim it has to do with the flexibility and functionality of the new App Store® layout. On the other side, there are many developers who are taking a liking to the new design, especially those who haven't seen but a few sales over the past year are now seeing a huge spike in their sales since the new iPhone 5 has been released.
There may not be a clear answer to the sudden and quick loss of revenue some developers are seeing on the App Store, but it does raise concerns for the future of developing their own apps if no profits to be made. Developers have begun to question their increasingly higher development budgets to keep up with users demand for more engaging and exciting apps while trying to keep their development costs down. There's no question that budgets are a huge concern for developers, especially when the average application development costs can range from $2,500 to $8,000 for all their graphics, audio and hours spent developing. The obvious question still remains... how do we, as developers, submit an exciting and awesome app to the App Store that will make us profits, while keeping the development costs down?
AppCodeSource.com is your answer! Applications and fully functional source code projects are selling at a fraction of the costs and time it would take developers to code. App Code Source has got you covered on the graphics and audio side. In addition to source code projects, they also have music tracks, loops and graphics, such as buttons, backgrounds, 2D/3D and more. You can buy a complete source code project, order custom graphics and music for your apps, while spending way below $1,000! Check out the Top 5 Featured Source Code Projects below and see for yourself.
TOP 5 FEATURED SOURCE CODE PROJECTS FOR SALE:
$600 - Dubstep Slots Game (iPhone 5 Optimized & iOS 6.0 and up)
When you purchase the "Dubstep Slots" source code and project, you will also get their "Poker Game: 5 Card Double or Nothing" source code and project for FREE!
$90 - Daily Bonus & Local Notifications (iPhone 5 Optimized & iOS 6.0 and up)
$400 - DJ Kit Full Soundboard (universal app) with over 400 audio buttons!
$497 - Swipe Jump - This game cost the developer over $10,000 to build and you can have it for only $497!
$347 - Smoothie Ninja - Apple® Featured iOS game!
Why should you spend hours searching online for a graphic artist or a composer to create music for your apps, when it can all be found at one location with amazingly low prices! Check out AppCodeSource.com today... buy and sell your source code or order your own Customized Retina Graphics for all your apps. You're sure to find something of great value for your next app or even an entire app already made, waiting for you to purchase and start making sales on the App Store.
You can also promote your app demo video or trailer with the Official: Movie Trailer Voice-Over Guy! You write what you want him to say and he'll say it, then App Code Source will record it and send the audio file to you. Insert it into your own trailer or app demo video and upload to your website or YouTube®. Watch the Dubstep Soundboard App Demo Video, also located on YouTube, to see how you can incorporate his voice into your trailers or app demo videos. Check out the Custom Voice-Over audio samples at AppCodeSource.com to hear a wide range of what he can say in your demo video or trailer.
It's time to start taking development to the next affordable and simpler level. Buy your application source code or start selling your code and assets today, while earning the highest payouts (100% profits on every sale you make). Some restrictions may apply. See the AppCodeSource.com Terms & Conditions for more information.
Expect the unexpected at AppCodeSource.com, your one reliable source!
If you're looking to hire a developer, you can always post to the App Developer Job Board: AppDeveloperSource.com
It's only $7.99 for 30 Days to post your job listing on the App Developer Job Board. Hire your developers today!
Apple, iPad, iPhone, iPod touch, Mac, and iTunes are trademarks of Apple Inc., registered in the U.S. and other countries. App Store is a service mark of Apple Inc.