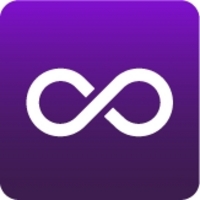 Ash Conway, Founder of AppHelp.Com, said, "Our dependence on mobile apps increases daily, but the low cost that propels their immense sales growth makes technical support cost prohibitive. Solving this problem has huge potential. That's what we do".
New York, NY (PRWEB) October 12, 2010
After identifying a weakness in the traditional method that mobile application developers use to provide technical support and connect with their massive user-base, App Help has launched a free service for iOS and Android platforms. The AppHelp.Com website allows users to resolve mobile application issues, and enables developers to provide more efficient support with greater scalability by harnessing the technical know-how of the user community and fan base.
When iOS or Android releases a new operating system, it affects hundreds of thousands of developers, and in turn this is a customer service time bomb waiting to go off. These updates can easily swamp developers and frustrate users who depend on their applications in their everyday lives.
The company's website, AppHelp.Com, is designed to solve mobile application issues by pooling solutions from users and developers. Additionally, users are able to share their insights with developers, and through feedback drive development of next generation applications. Equally, developers can have one platform that allows them to solve problems users are having, connect with their user communities, and include their voice in the development process.
Community-Powered Support Platform
Users participate in the community by voting on posts, helping other users solve problems, join discussions, or get problems solved. Each time they make a contribution to the community they're awarded points. The points earned elevate them to advanced levels of recognition with the highest being a Black Belt for demonstrated expertise, or a Top Contributor badge for participation on particular application. Awarded badges can be embedded into their blog or favorite social network.
Ash Conway, Founder of AppHelp.Com, said, "Our dependence on mobile apps increases daily, but the low cost that propels their immense sales growth makes technical support cost prohibitive. Solving this problem has huge potential, and that is what we have done. To date there have been over 6.5 billion iOS or Android apps downloaded and distributed to people around the world. By 2015 that number is estimated to hit 25 billion. That's 25 billion potential points of issues, ideas and feedback that could be used by developers to innovate new apps. App Help was created as a platform that harnesses the power and wisdom of the crowds, connects users with solutions, and developers with insight."
Benefits To Users

Get help, support and mobile application issues resolved.
Vote up or down on app issues letting developers know what's really important.
Connect with the community of their favorite apps.
Learn product news and information from developers before other users.
Instantly receive alerts on app trends and community concerns by email or RSS feed.
Become recognized as a technical expert.
Earn elevated community recognition.
Benefits To Developers

Early warning of new issues affecting their products.
Find solutions more quickly to application issues by tapping into the wisdom of the crowds.
Leverage massive communities to innovate new features and next generation apps.
Identify shifts and new trends in their market place.
Centralized platform to communicate and connect with their fan base.
Ability to find and engage power users who influence their user community.
Developers can quickly distribute information and news updates to their user communities.
Availability and Cost
The App Help user and developer services are free at http://www.apphelp.com/ for Android and iOS mobile operating systems. Users will be able to find all iPhone, iPod, iPad and Android Mobile apps available. Additional platforms are slated for release by early 2011. Over the next few months advanced features and services will be rolled out for both users and developers. Users and developers will continue to have free access. Developers will be offered enhancements that give them more powerful options and flexibility under a premium and platinum program starting sometime next year. Developers will be able to try these free services for a limited time, but be able to continue to use them for a micro-fee each month if they find them valuable.
About App Help
AppHelp.Com is the first community-powered support forum devoted to mobile app users and developers. App Help integrates these massive user and developer communities, allowing people, technology, and solutions to work as one. By organizing solutions to application problems, and connecting expert users to those in need, App Help delivers a better technical support environment. By actively engaging mobile application users in the App Help community, developers can reduce the cost, complexity, and time associated with product development, and resolving issues commonly faced by users for over 6.5 billion downloaded applications. The corporate headquarter is located at 1330 Avenue of the Americas, 23rd Floor. New York, NY. For more information, visit our website http://www.apphelp.com/ or watch our latest videos http://www.vimeo.com/apphelp
© 2010 App Help and AppHelp.Com are registered trademarks of App Help Incorporated. All other featured logos and marks are service marks/trademarks of their respective owners.
###