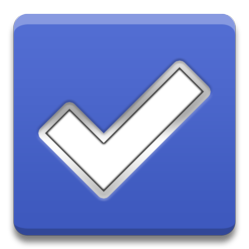 We've had a lot of business customers who are extremely interested in sharing their team's tasks between iPhones and Android devices.
Orem, UT (PRWEB) May 23, 2013
Appigo today announced the availability of the first public beta version of Todo Pro for Android on Google Play. Todo Pro, the company's collaborative task management service, gives people an environment for sharing, delegating, and synchronizing tasks with others.
"We've had a lot of business customers who are extremely interested in sharing their team's tasks between iPhones and Android devices," explains Calvin Gaisford, Appigo's CEO. "We're thrilled to offer our flagship product, Todo Pro, to our customers who've switched to Android."
Todo Pro helps people work together to get things done. Task list sharing is the heart of what makes Todo Pro so valuable to businesses and groups of people. A shared list lets people make task assignments, add comments, and even receive email updates when something about a task changes.
When someone receives an email notifying them that a task in their shared list is updated, it saves them time from launching another app to see what's going on with a particular project. They can also reply directly to the email, and the reply is automatically added as an additional comment on the task. Everyone included in the shared list can see the new comment.
Appigo began sharing early beta copies of the Todo Pro for Android app with a limited group of customers in February of this year. Since then, they've gathered important feedback from Android customers. The private beta has resulted in a very stable public beta app now available on Google Play.
Todo Pro is now a very attractive solution to businesses and teams that have mixed iPhone and Android environments. Projects, checklists, and tasks can be shared with team members to get things done as a group.
Pricing & Availability
Todo Pro is a subscription-based service available online at https://www.todopro.com
Basic web accounts are free. Premium accounts are free for the first 14-days and allow synchronizing and sharing tasks with mobile devices. Premium accounts are available for $1.99 USD per month or $19.99 USD per year.
Mobile and desktop companion apps are available for free download for Mac, iOS, and Android.
Media Kit:
A Todo Pro media kit is available and includes hi-res app icons and screenshots: http://www.appigo.com/media
About Appigo:
Appigo, Inc. is based in Orem, Utah and was founded by Calvin Gaisford (CEO) and Boyd Timothy (President), both Brigham Young University Computer Science alumni. Appigo develops high quality applications including Todo® Pro task manager, Corkulous™ idea board, Notebook, and AccuFuel™ fuel efficiency tracker. With many years of experience in mobile and desktop computing, networking, and user interface design, Appigo builds enjoyable software. The products created by Appigo quickly gain favorable reviews worldwide. For additional information about Appigo and their products, including demonstration videos, please visit the Appigo website.
Appigo, Todo, AccuFuel, and the Todo app icons are registered trademarks of Appigo, Inc. Corkulous, the Todo Exchange Tasks app icon, and all other Appigo app icons are trademarks of Appigo, Inc. Copyright 2008-2013, Appigo, Inc. All rights reserved. Apple, Macintosh, Mac OS, the Apple logo, iPod, iPod touch, iTunes, and iCloud are trademarks of Apple Inc., registered in the U.S. and other countries. iPad and iPhone are trademarks of Apple Inc. App Store is a service mark of Apple Inc. Microsoft, Outlook, and ActiveSync are either registered trademarks or trademarks of Microsoft Corporation in the United States and/or other countries. Todo Exchange Tasks is developed and tested by Appigo, Inc. and is not otherwise endorsed by or associated with Microsoft Corporation.