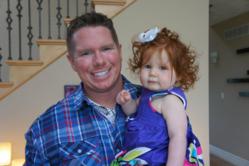 Edwardsville, IL (PRWEB) August 08, 2012
Entrepreneur Chris Luck announced today the official launch of a newly developed company called Appiteks, the company he says will soon take over the app world.
"I'm so excited about it," said Luck, owner, creator, and developer of Appiteks. "We will be primarily operating for the releasing of iOS apps, mostly games."
Luck revealed that his first game will be called "Boomie vs Pirates."
"We'll announce the release date soon, but it's a physics driven game, similar to Angry Birds, but much more interactive, dynamic and fun," Luck stressed, before adding that, "We will only release the absolute best games possible with higher standards than most in the industry currently have."
Luck noted that although Angry Birds has more than 140 million downloads and is considered by many as the top in the industry, "We're coming right at them. Our plan is to destroy Angry Birds."
Luck noted that healthy competition is always a good thing to have.
"As a successful entrepreneur, I know that before entering into an industry that it's crucial to study, study, study, and study even more about your competition," Luck stressed. "You must find out what they're doing best, find out what they're doing worst, find out where they are marketing, find out what makes their products appealing. Trust me, I've done all of this and I'll continue to do so in order to take the whole industry by storm."
Luck pointed out that he has invested the last three years of his life to studying the app store on a daily basis, constantly watching the top charts in the game industry, and documenting, journaling and reverse engineering what the top games that are consistently at the top of the leader boards, all have in common.
The serial entrepreneur went on to warn others in the industry, such as Angry Birds to keep a close watch on his company's progress, "Because finally, I've reached a point to where I have cracked the code."
For more information about Appiteks, please visit: http://www.Appiteks.com