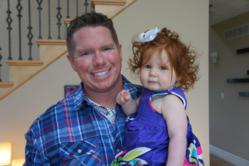 We've entered the industry to supply gamers with high, quality games on a consistent basis
Edwardsville, IL (PRWEB) August 20, 2012
Representatives with game app company Appiteks announced today that it has officially entered into the game app business and has plans to become a major player in the gaming industry.
"Simply put, we're going to take the game app industry by storm," said Chris Luck, CEO of Appiteks. "There's no doubt that this is a huge step for us as a company, especially with us being so new to the industry, but we've put in the time it takes to be successful and we're definitely counting on being the best game app company out there.
Luck stressed that in his opinion, the current list of games available for download by other companies don't provide the best experiences for gamers.
"People love game apps, there is no denying that, but for the most part, people are not getting the best gaming experience that they can have," Luck said. "Unlike many companies that are out there right now, we're not out there trying to make a quick buck. We've entered the industry to supply gamers with high, quality games on a consistent basis."
The company CEO noted that its first game,Boomie vs Pirates, will be released in September and promised it to be one of the best games ever released by any company.
"Our entire goal is to turn the game app world upside down, which is why we've invested so much time in research and development," Luck said. "We know exactly what people want, we know what other companies already in the industry have failed to deliver, so we're planning to totally dominate the industry on the first game we officially launch."
Luck went on to guarantee that gamers would fall in love with its game apps.
"The way I see it, if you don't satisfy the customer, then there's no reason to be in this business," Luck stressed. "We're pioneering a new era of game apps that not only are totally different from anything already out there, but gamers can expect Appiteks to be around for a very ling time. We won't just be a one-hit wonder. We'll be a company known for releasing awesome games all the time."
For more information, please visit: http://www.Appiteks.com