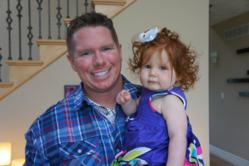 Edwardsville, IL (PRWEB) August 17, 2012
Representatives with Appiteks, a newly created game app company, announced that all of the games it develops will be geared toward people of all ages.
"The worst thing in the world is to have a game that only a certain age group can play because often times tablets and computers are shared with parents and their young children," said Chris Luck, ceo of Appiteks. "What we want to do is set an example for the entire industry by creating games that is suitable for all ages."
Luck said part of his passion for creating games that fits all age levels is due to his love for games at an early age as a child.
"I remember playing games with my father and that was some of the most fun memories I have of my life," Luck said. "I feel that with all of the technology that we have, sometimes it can actually cause families to spend less time together, but since people of all ages love games, by creating games that everyone can play at any given time, we're also providing a great way for families to bond and spend time with one another."
Luck stressed that although the games will be geared toward people of all ages, he promised that games developed by Appiteks will have high standards.
"Our games will be totally different from everyone else in the industry," Luck said. "That's what sets us apart from everyone else. We develop nothing but the best products through research, development, and testing before anything is released."
The chief operating officer went on to say that the company's first game, Boomie vs Pirates is an example of how it develops games suitable for all ages.
"It's just a fun game to play," Luck said. "The best part about it is that anyone can play it and have a great time without parents wondering if their children are playing games suitable for their age. The games we develop fit adults, teenagers, young adults, kindergarteners, and even those who have reached their golden years as senior citizens."
For more information, please visit: http://www.Appiteks.com