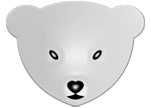 Aware Bear Computers specializes in iPhone Repair and Services in Rochester, New York
Pittsford, New York (PRWEB) July 21, 2012
"iPhone digitizer glass broken or shattered? Having problems with your iPhone home button?" "Seeing a line across your iPhone's LCD? Aware Bear Computers can help local Rochestarians with any iPhone problem in Rochester, New York. Aware Bear technicians specialize in iPhone repair. Whether it is an iPhone 3, iPhone 3s, iPhone 4, or the new iPhone 4s, Aware Bear Computers announced today a brand new Apple iPhone repair and services" said Andre Alves from Aware Bear Computers in Rochester, NY.
Aware Bear is located in the heart of Pittsford and minutes away from Rochester, Brighton, Fairport, Perinton, Penfield, Webster, Victor, Henrietta, Greece, Gates, Chili, and many other suburbs around the Rochester, NY Monroe County area. Much like Aware Bear's Apple MacBook Air notebook, Apple MacBook Pro laptop repair, Apple iPad and Apple iPad 2 repair services. Aware Bear's Apple iPhone repairs are done in-house offering same day service. An iPhone may be fixed within hours and not be shipped to an unknown location outside of Rochester. This is possible because Aware Bear Computers technicians are trained to perform these types of services.
Aware Bear Computers provides Apple iPhone and Apple iPad repair and services for the Rochester. These services include: Apple iPhone and Apple Ipad screen repair, Apple iPhone and Apple iPad digitizer repair, Apple iPhone and Apple iPad LCD repair, Apple iPhone and Apple iPad home button repair, Apple iPhone and Apple iPad charge port repair, Apple iPhone and Apple iPad headphone jack repair, Apple iPhone and Apple iPad broken case / bent frame repair and much more.
All the above Apple iPhone and Apple iPad services and repairs offered to the Rochester community by Aware Bear Computers are priced very competitive. In some cases Aware Bear Computers is able to fix an Apple iPhone or Apple iPad for cheaper than the competition.
For more information and pricing please visit http://awarebear.com or call (585) 473-7035.
http://awarebear.com/blog/awarebear/apple-iphone-repair-rochester-ny-front-glass-screen-battery-digitizer-aware-bear-computers/