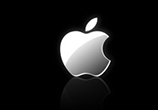 Antitrust attacks are driven by belief that "bigness" and success are sinister.
Washington, DC (PRWEB) March 14, 2012
Walter Donway, citing Ayn Rand's groundbreaking work on antitrust, makes the following points in his commentary: Suing Apple for Keeping Products from Consumers published this week by The Atlas Society's Business Rights Center:

The darkest aspect of antitrust: it has become cover for attacks on the most successful, innovative, and efficient companies—attacks driven by belief that "bigness" and success are in themselves sinister.
Steve Jobs' apparent inability to know in advance that he might be violating antitrust laws typifies the whole history of antitrust.
Throughout their history, the antitrust laws have been criticized as a mass of contradictions.
Antitrust laws are plagued by a misunderstanding of free markets and by persistent distortion of the history of "monopolies."
The perceived need for antitrust is based on flawed reasoning: it has been sustained by elaborate and ill-founded theoretical constructs of contemporary economics—such as the theory of "pure and perfect competition"—that do not have and were never intended to have application to the marketplace.
For INTERVIEWS with Walter Donway, or to obtain his comment for a print story, contact Atlas Society COO Aaron Day at (617) 248-8890 or via email at aday(at)atlassociety(dot)org.
BIO: Walter Donway is the retired founder and editor of Cerebrum: The Dana Forum on Brain Science. Donway's articles have appeared in Newsday, Cosmopolitan, Commonweal, Occasional Review, to name a few venues. His lead op-ed article in the Wall Street Journal, "In Defense of Decades of Greed," exposed myths about the history of monopolies.
About The Atlas Society:
Founded in 1991, The Atlas Society (TAS), a 501(c)(3) nonprofit organization headquartered in Washington DC, develops and promotes open Objectivism: the philosophy of reason, individualism, achievement and freedom. Objectivism was founded by Ayn Rand (1905-1982), the author of Atlas Shrugged, The Fountainhead, The Virtue of Selfishness, and other works. As the founders of open Objectivism, TAS believes that the philosophy is a body of knowledge open to expansion and revision, through rational inquiry and open discussion and debate. The organization's programs reach a broad audience ranging from the general public to graduate students in philosophy.